It's the Star Wars fever all over the world, and the franchisee is being promoted very enthusiastically. We already told you that Verizon was offering special Star Wars Edition of the Motorola DROID Turbo 2. And it seems like Google is next in line for the Star Wars hype.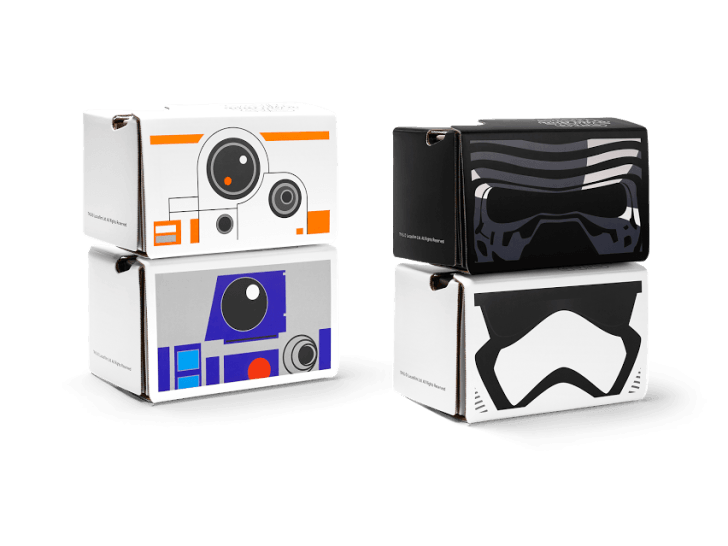 Google is offering free Star Wars Cardboard viewers free of cost in the Google Store. The offer is limited, and those in the US will get free shipping. You get to choose from four different designs- Kylo Ren, Stormtrooper, R2-D2, and BB-8. However, one Google account can order only one of these viewers. We're sure that the stocks won't last long, so make so you hurry and get the Star Wars Cardboard viewers quickly.
In case you're curious, the viewers are the standard Cardboard viewers with just the Star Wars design on them. The viewers are 144m wide, and we are sure it will not accommodate larger phones.