If you were waiting for Nexus 6, Its back again.
Earlier, The Motorola Nexus 6 became out of stock and now again it is at Google's Play store, The Nexus 6 is available in Midnight Blue and Cloud White colors and with either 32GB or 64GB of built-in storage. Pricing is set at $649 for the 32GB model and $699 for the 64GB version.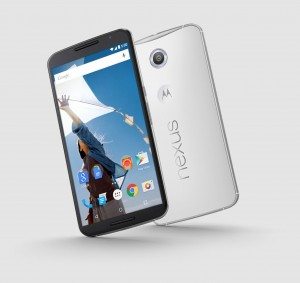 .
It is packed with a 5.96-inch 2560×1440 AMOLED display, 2.7GHz quad-core Snapdragon 805 processor and 13-megapixel camera with optical image stabilization, the Nexus 6 is Google's biggest, literally and highest-end Nexus smartphone yet. It's also got 4G LTE, a 3220 mAh battery, Qi wireless charging and Android 5.0 Lollipop.
How many Nexus 6 Google has in stock, is unknown fact. So, if you desire one, you grab it as soon as possible. If you don't get a unit, it's worth noting that Google has said that it'll work to restock the Play store each Wednesday and that the Nexus 6 will also go on sale at AT&T, Sprint, T-Mobile and U.S. Cellular stores later in November.
So, be attentive and keep on tracking and refreshing the Play Store. Hopefully, you will be able to get 1 and main important is don't forget to share your experience!