The Nexus 2016 smartphones are currently under the wraps. Hence, the rumor mill is consistently spilling information of the upcoming Nexus phones. A new video released by Techconfigurations suggest that the design of the Google Nexus 2016 Marlin flagship smartphone will be based on HTC 10.
Even though the HTC 10 is one of the best flagship smartphones of this year, it has encountered lukewarm sales. However, critics have praised it for its beautiful design.
Since HTC is building the Nexus 2016 Marlin smartphone, speculations are suggesting that its design will be based on HTC 10 and this can be seen in the new video released by Techconfigurations. The 3D renders of the Nexus 2016 Marlin smartphone have been created on the basis of early leaks.
The HTC Nexus Marlin can be seen in a full metal design along with chamfered edges on the rear side. The bottom side of the smartphone houses the USB Type-C and external speakers. The video also lists the rumored specs of the smartphone.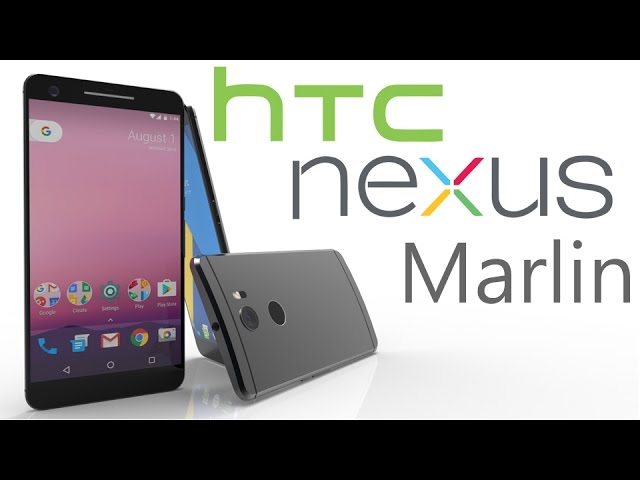 The Google Nexus 2016 rumors indicate that the Marlin smartphone will be coming with a 5.5-inch display that will support Quad HD resolution.
Rumors indicate that it will be powered by Snapdragon 821 chipset and 4 GB of RAM. It will be available in storage sizes of 32 GB, 64 GB, and 128 GB.
It is expected to arrive with a 12-megapixel rear camera and a frontal shooter of 8-megapixel. The rear also houses a fingerprint reader. It will arrive preloaded with Android Nougat OS. It is expected to house a huge battery of 3450 mAh capacity.
Google has not revealed any concrete information on Google Nexus 2016 release date. The search engine giant is rumored to release Android 7.0 Nougat for Nexus 6P and Nexus 5X on Aug. 5.
Even though Google will be releasing a new version of Android this month, there are reports that claim that Nexus 2016 phones will not release in this month. Fresh rumors indicate that the Nexus 2016 release date will be scheduled in October.