Google has apparently given the contract of manufacturing the Google Nexus (2016) smartphones to HTC, who is reportedly working on two new devices. The new HTC Nexus 2016 devices have been internally dubbed as HTC Sailfish and HTC Marlin. Just like the last year, one of the phones is expected to carry flagship-like specs for a higher price while the other one will offer great mid-range specs at a more affordable rate.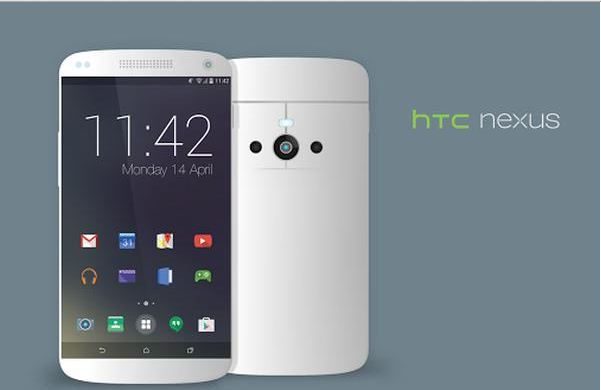 Let's talk about the most important bit first- Nexus 2016 release date and price. A report from ExpertReviews says that Google will release the devices in the last quarter of this year, October to be more precise. It is being said that the launch timeframe for Nexus devices this year will be the same as the last year. This is not an official announcement yet, but it's the best probability we can think of right now. It is expected that the two phones will cost around £300 ($331) and £440 ($486) SIM-free.
The report also says that even though HTC is working on the 2016 Nexus phones, Google might try its hands at making its own phones. This means that the tech giant will not deal with another manufacturer and might produce those phones in-house. Instead of giving its phone the Nexus branding, Google may just include it in its Pixel line of devices that include the Google Pixel C tablet and Pixel Chromebooks. If this Google-made Nexus/Pixel smartphone comes out, we will see a total of three smartphones from Google this year.
An IBTimes report has mentioned the rumored specs of the HTC Nexus "Sailfish" aka HTC Nexus "S1" aka the lower-end HTC Nexus 2016. The phone is expected to get a 5-inch display Ful HD screen, 4GB RAM, unknown 2GHz 64-bit processor (possible Snapdragon 820), 12MP rear and 8MP front camera, and 32GB internal storage.
The device will get a fingerprint scanner at the back, USB-C, and a 2770mAh battery. Display pixel density of 440ppi, bottom-firing speakers, Bluetooth 4.2, and top-mounted 3.55m jack are expected. This device will replace the last year's LG-made Nexus 5X. The HTC Marlin is rumored to be the higher-end phone with more powerful specs. It is also being said that a Huawei-made successor to the Nexus 6P is also possible, and it might be the device that we spotted on Geekbench earlier.
According to a report by KnowYourMobile, we must expect the Google Nexus 2016 smartphones to come with full support for the company's DayDream VR platform. Virtual Reality is booming right now and almost every other manufacturer is adopting it their smartphones. So we could see the HTC Nexus 2016 smartphones offering full VR support, which means that the phones could ship with HTC-made VR headsets.
Details are pretty much scarce right now, so let's keep the speculations to a minimum until more information arrives. Stay tuned.