The Google Messenger app may not be very popular as compared to the biggies like WhatsApp, Viber, etc., but it is still used by a lot of users daily. This app is basically meant for managing SMS and MMS on your Android devices. You can send and receive messages and group texts along with your favourite photos, videos, and audio clips.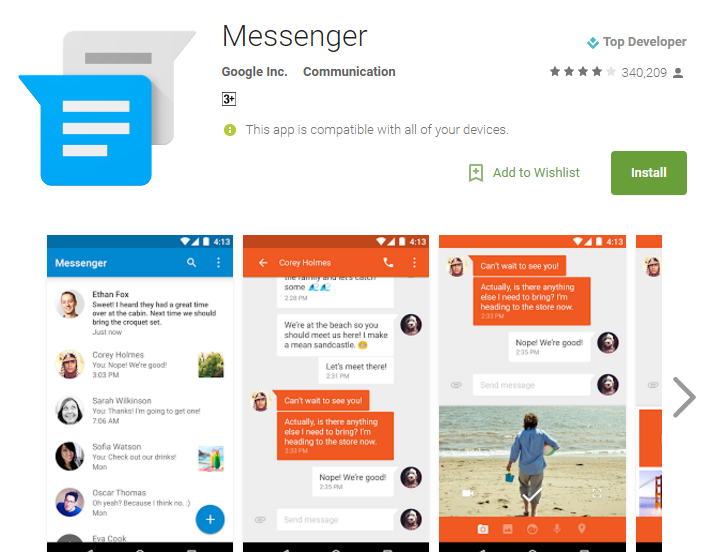 The Google Messenger APK allows faster sharing, as you can take photos and videos directly from the app and share it from there. It is very simple to search through conversation threads and contacts to find what you are looking for. The app has got a fluid and modern material design that is simple yet intuitive. There are inbuilt features such as SMS blocker to stop interruptions from unknown people. Then there's emoji support, location sharing, stickers, message archiving, colored text threads, and much more.
You should definitely try out Google Messenger once. The app works on Android 4.1 and above, though the latest version 2.0.069 is compatible with Android 4.4+ devices. The new Google Messenger 2.0.069 APK download file weighs 16.85 MB. You can update the Google Messenger from the Play Store, or you can get the free APK from Aptoid.com directly.