The stock Messages app in Android phones are good, but they are not good enough to be used as the primary messaging app. If you haven't tried out Google Messenger yet, you should definitely give it a go. The app lets you send and receive MMS and SMS to any phone. It allows you to send group texts along with images, videos, and audio messages to your contacts.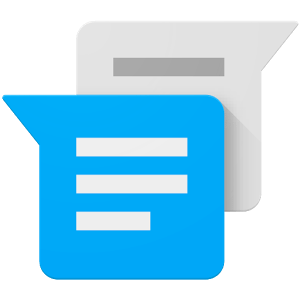 Google Messages APK enables you to take videos and pictures directly inside the app for easy and faster sharing. It is very easy to search through conversations and contacts to find what you need. The whole UI is fluid, delightful, and intuitive, and the design looks fresh every time you open the app. You can block SMS senders, and the app offers location sharing, emojis, stickers, message archiving, colored text threads, and more.
Google Messages for Android has been updated to version 1.8.035 today, and the new update brings several bug fixes and improvements. Support for Android Wear has also been added in the update, so you can get notifications from Google Messages directly on your smart watch. Google Messenger APK download file v1.8.035 is 18.55 MB in size and works with devices running Android 4.1 and above. You can download Google Messenger APK latest version from APK hosting websites such as APKPure.com.