Google is the one stop for any type of information that you need. And one of the most used Google services is Google Maps, which makes navigating around unknown cities and towns easier. Not just that, Maps provides useful information like ATMs, fuel stations, restaurants, and more based on your current or specific location. Since the time Google Maps was launched, a lot of data has been input into it to make Maps more detailed. And the newly added feature just raises the bars.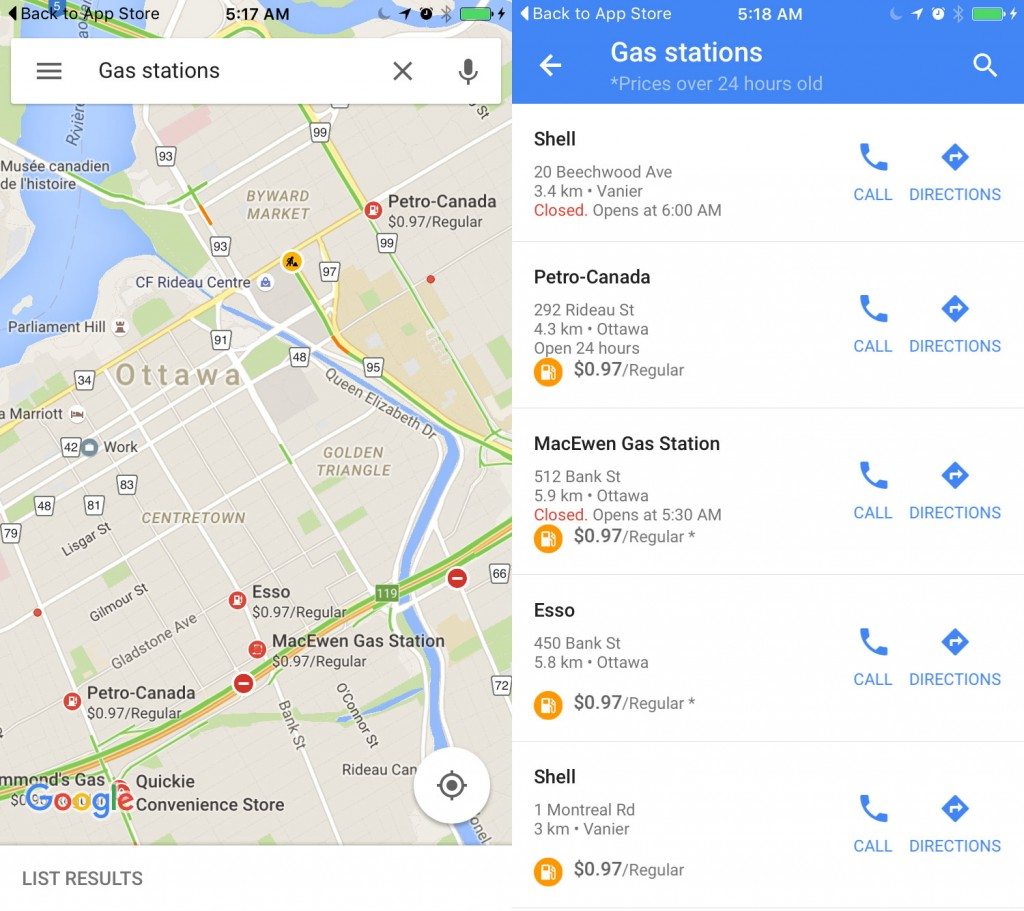 Google had said in October that it wanted to add location-based gas prices in the Google Maps Android app. Well, the tech giant has rolled out the feature to its Google Maps for iOS. So now if you search for gas stations, Google Maps will display regular gas prices. You can then tap on a specific gas station to get detailed price list.
This new feature will surely be enjoyed by commuters in regions where gas prices vary from day to day and station to station. True, there are a lot of apps for checking local gas prices. But having this functionality inside Google Maps itself makes the whole thing so much more easy.