Google has updated their Maps app for Android to version number 9.31.0. Though the update is in beta stage but brings a useful feature on board. Probably, the major one will be the Android N support. Yes, Google Maps can now be installed on your Android device if you are running Android N Developer Preview 4.
Also, there is some stuff updated on the home screen as well. You can now able to see nearby restaurants and hotels or some other places too. The beta update also brings back the support for Android Wear and fixed some issues with the Android Auto on Developer Preview 4.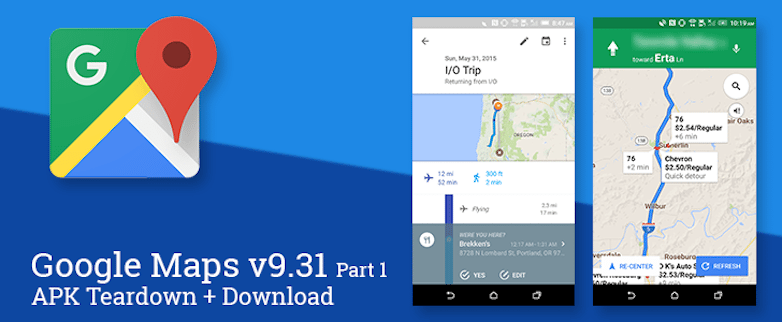 Furthermore, Google is now adding the support to store the downloaded maps on SD cards, which is brilliant. However, the changelog is as follows according to androidpolice.com:
Installable on Android N Developer Preview – fixes Android Auto on DP4 and includes Android Wear app
Visual changes to Timeline screen with editable title and notes section
This beta update is probably one of the best updates we have seen in some days. And the update will be rolling out incrementally and can reach your device depending on your location. That said, if you can't wait for the update, just download the APK and manually install it on your device. If you notice any new changes apart from these, let us know in comments.