In a bid to improve your daily commute, Google Maps' latest Android beta is bringing a bunch of useful upgrades. Though, the app gets updated on a nearly daily basis, the latest release brings some really cool improvements and lets you remember where you left your car. Yes, you got it right, now you can save your parking location using Google Maps!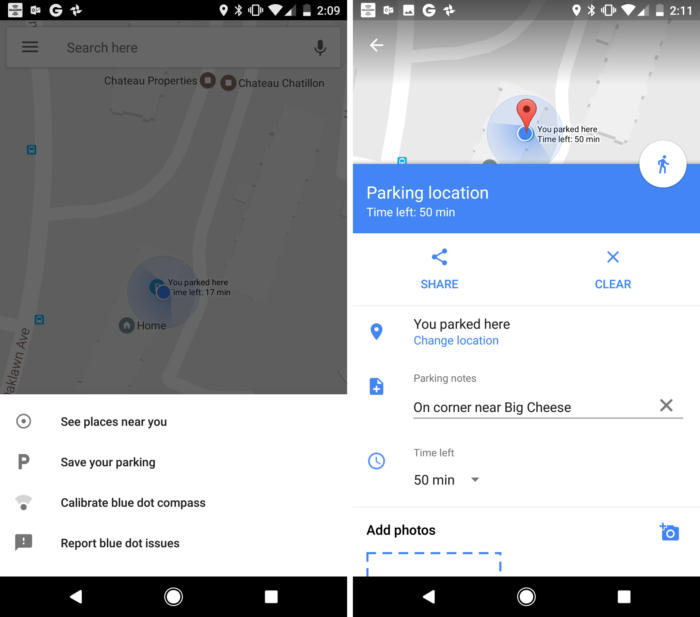 The app's latest Android beta features a tiny blue dot that lets you set a parking reminder. Once you've triggered this option, you can enter notes and capture photos to remember the exact parking spot of your car. While the feature comes really handy in huge parking lots, it also lets you include how much time is remaining on the spot and sets a timer to keep you from running over.
A Slight Disappointment
The sad part here is, none of this is automated. Every time you'll want to save your parking spot, you'll have to go through the above-mentioned process all over again. In our opinion, it's not all that different than saving a location manually and labeling it "parking". Maybe, it's just an early release and future builds can automatically detect when you've parked.
Keeping lack of automation in mind, clearly, Apple Maps on iOS 10 make a better offering. It uses the Bluetooth connection between the car and the iPhone and marks the parking spot automatically as soon as the user leaves the car.
Either way, if you like what Google holds in the pipeline, you can pull Google Maps v9.49 via APKMirror. However, before you proceed with the download, it is important to note that this feature comes in the beta version of Google Maps and can include some bugs and glitches. If you don't want any of that trouble, you may wait for a stable public release, which is expected to roll out very soon.