Before smartphones took over the world, navigating around was a very difficult and frustrating job for people. Imagine having to ask every other person at every corner for directions to a nice restaurant; what could be worse than that. But thanks to the Google Maps app for Android tablets and phones, you don't need to rely on anyone to reach your destination.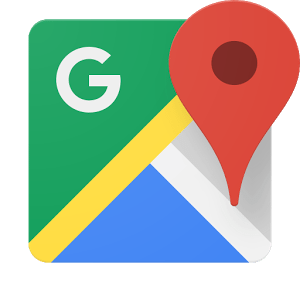 Millions of people download Google Maps APK and use it to find their way around the world. The app offers the most accurate and comprehensive maps for over 220 countries and territories, and you get to voice-guided GPS navigation for walking, biking, and driving. The app not only shows you the way but also tells you about the live traffic conditions, reports about incidents nearby, and also reroutes automatically in case there's a better and faster route. For example, you can easily find restaurants or similar places, view their pictures, read reviews, and decide where you want to go.
The Google Maps APK has been given a new update yesterday that takes up the app's version number to 9.21.0 with build number 921013124. The Google Maps 9.21 APK download file weighs 30.1 MB and works with all phones and tablets running on Android 4.3 or later.
As for the changes, this new update brings nothing new whatsoever. So just like all the previous minor updates, this one improves speed and stability and fixes some miscellaneous bugs. But if the Maps app is important to you in your regular life, then you should surely keep it updated.
You can download Google Maps 9.21 APK from the source link mentioned below.