Android N Preview 3 brought along a new version of the Google Keyboard, and yes, it works with the earlier version of the OS too. The new Google Keyboard 5.1 APK comes with two major changes. You can now customize keyboard with themes, and there are a lot of new emojis that Android N comes with.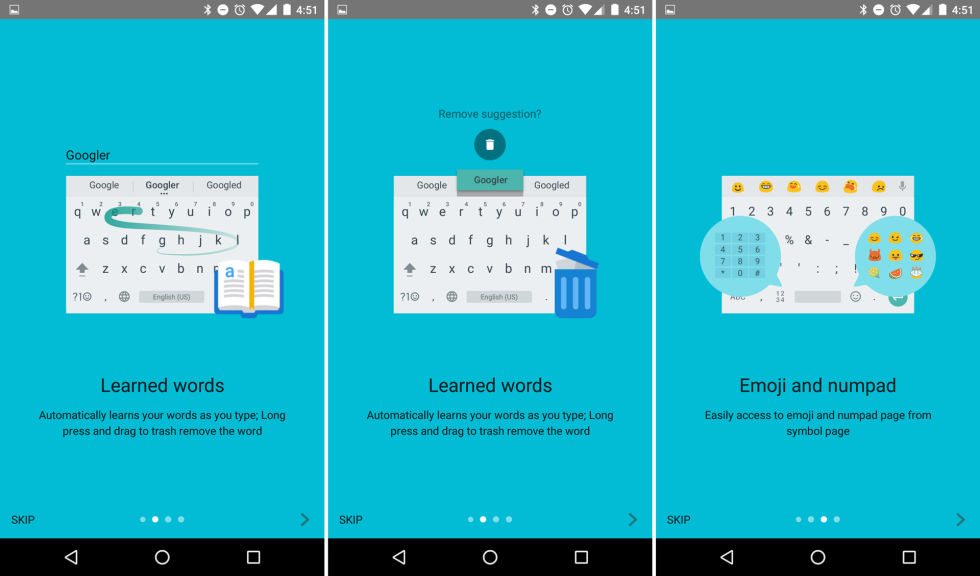 When you download Google Keyboard 5.1 APK, you will get the new themes option in the settings section of the Google Keyboard. There will be a list of different themes available, and you can choose between solid color combinations as well as custom images for the background of the keyboard.
Talking about the new emojis, they have been included in Android N as promised by Google. There are new graphics and faces, and they are available in the Google Keyboard APK download. Do note that the emojis will work only on Android N, but you can probably download and install Google Keyboard 5.1 on Android 4.2 and above. Of course, you can still enjoy the themes.
To download the latest version of Google Keyboard, go to UptoDown.com.