Google Keyboard app has been given a huge update today and the latest version 5.0 has been rolled out. The huge update brings layout changes, new gestures, UI tweaks, one-handed mode, and a lot more. This is a massive update and if you are a fan of this app, then this update will keep you happy for months to come.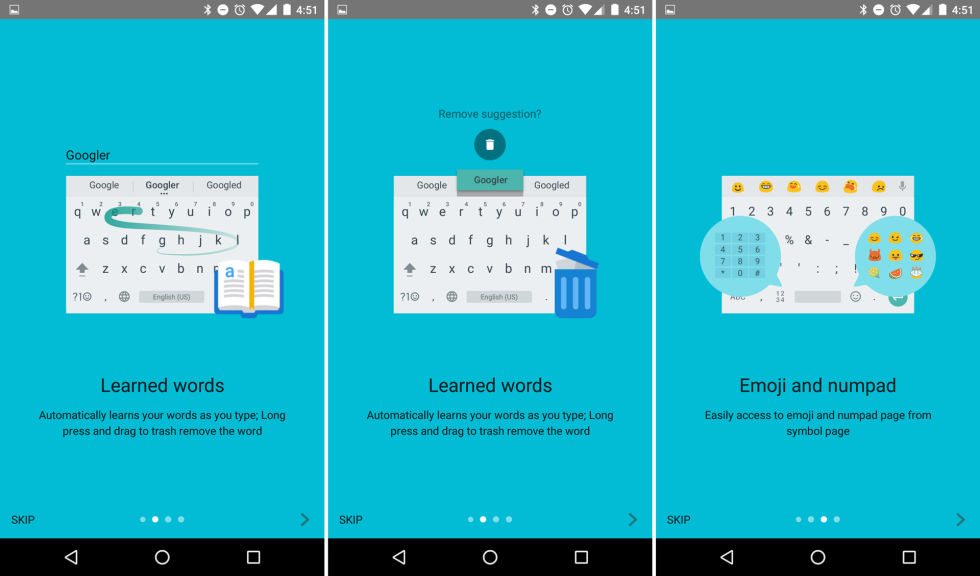 The key borders on the Google Keyboard can now be colored dark or light, but the holo themes are not there any more. The height of the keyboard can also be changed. There's a new one-handed mode in Google Keyboard 5.0 that can be accessed quickly by long-pressing the comma key. There are several ways you can toggle it on or off. Also, there are new alt/num buttons on either side of the space button for accessing the emoji keyboard and numpad quickly.
The new Google Keyboard APK v5.0 free download also brings changes to the gesture typing menu. You will now get dynamic suggestions by default inside the suggestion bar, so floating suggestions will not get in your way now. Then there is a new gesture that deletes entire words by just swiping left on the delete key. There is a new cursor control gesture as well that works very neatly.
The latest Google Keyboard APK download file is now available to download from various mirror sites. You can directly install the APK on your device as this large update might not reach your device immediately and might reach in different stages.