Google has just released an update for its latest app offering, Google Duo, on android platform. Google Duo is a simple 1-to-1 video calling app available for both Android and iOS. The latest update bumps the app to version 1.0.130986974.RC1_RC39 for android users.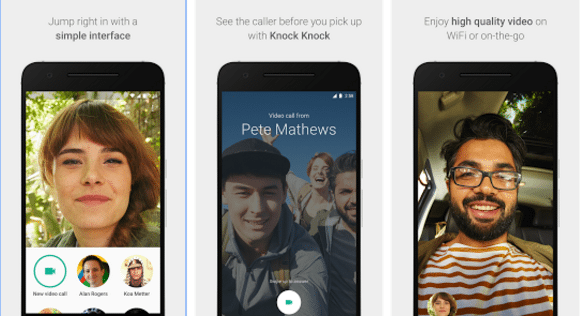 For those who don't know, Google introduced Google Duo just a month ago. It is Google's answer to FaceTime on iOS platform. The Google's official blog post reads,
Google Duo takes the complexity out of video calling, so that you can be together in the moment wherever you are. In order to get started, all you require is a phone number and you'll be able to reach people in your phone's contacts list without going through any unnecessary obstacles. You do not have to register for a separate account so signing up is going to be a walk in the park and from there, you can instantly begin a video call with a single tap.
Google Duo 1.0.130986974.RC1_RC39
The recent update doesn't accompany any changelog, so we assume it's mostly about bug fixes and performance improvements.
And indeed, the app is much better and faster than before. The best thing about this app is the intuitive UI. It's very easy to connect a call and the app works well even on slower networks. Google Duo automatically adjusts the resolution when to keep the call going smoothly and works seamlessly while switching from WiFi to a mobile network.
One more interesting feature about the app is called Knock Knock. It allows you to see what the caller is doing even before answering the call.
The latest APK for Google Duo 1.0.130986974.RC1_RC39 is now available and can be downloaded following the APKmirror.com. Google Duo is just 9.01 MB in size and requires Android 4.1 or a later version of OS running on your smartphone.