When it comes to docs, Microsoft Office formats are the most widely used. In case, you make use of those formats on Google Docs app, we have learned an interesting feature which you might know at all.
Going through the settings menu of the docs app, we noticed a quiet significant feature, disabled by default and that is creating Word (.docx) files from scratch. All this can be achieved by a single tap within the app. All you need to do is, go to settings and activate the "Create Word files" from the option shown in the image below.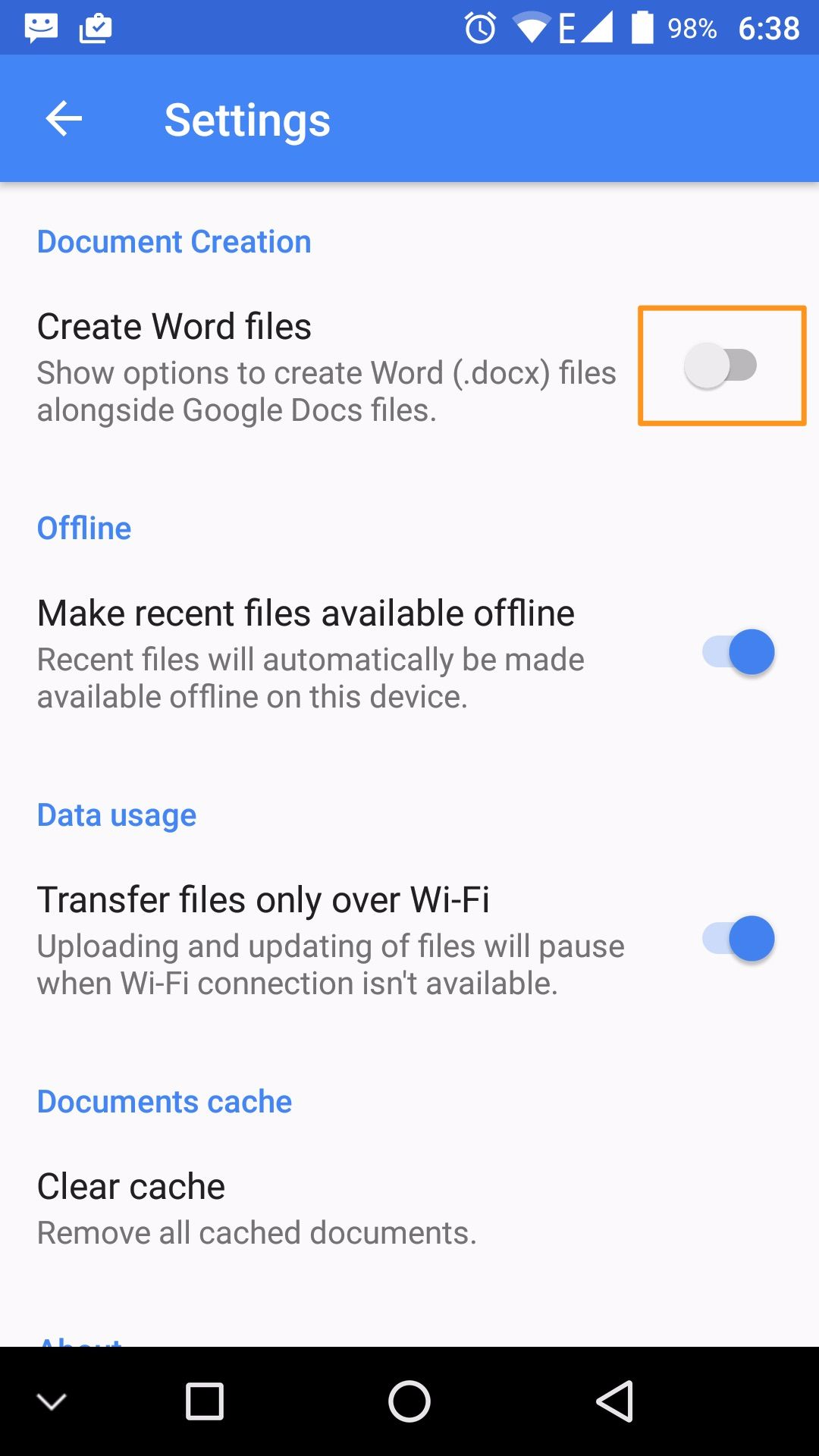 After enabling the feature, users can start a file that's in the DOCX format from the get-go, alongside the Google's own proprietary format.
Neat! Isn't it?
This might not seem a great deal for those dealing in Google formats, but it's definitely a neat and important feature for those (like most business professionals) who make use of Microsoft Office universe on regular basis.
Google hasn't been the native supporter of Microsoft's software and service, but lately, the search giant has understood the importance of making all quarters of user happy. Rather than providing a complete Word-friendly word processing client, Google intends to make it possible for users who just want to deal with files in that particular format.
This could have also been forced with an impressive performance of Microsoft's Android Office apps suite in the Google Play Store. Whatever be the reason, it's a win-win situation for users dealing with the Microsoft office files.
Just to clear, Google Docs is nowhere close to Microsoft's own Word app for Android in terms of functionality. The Microsoft Office Suite definitely enjoys upper hand with all the desktop level integration and flawless office file compatibility.
Still, with the ability to create the .docx files in Google Docs, Google has certainly taken the step in right direction. Do let us know which Office app you use for business and personal purposes in the comments section below.