Google has just unveiled the second generation of its video and photo streaming gadget, the Google Chromecast 2.0.
The Chromecast 2.0 is available in three colors: Coral, Red and Lemonade and has a different rounded look. It features a tiny HDMI cable that folds and tucks to the back of Chromecast making it more compact. Anyway, keep in mind that 2nd Gen Chromecast streams videos at up to 1080p, it doesn't support 4K videos.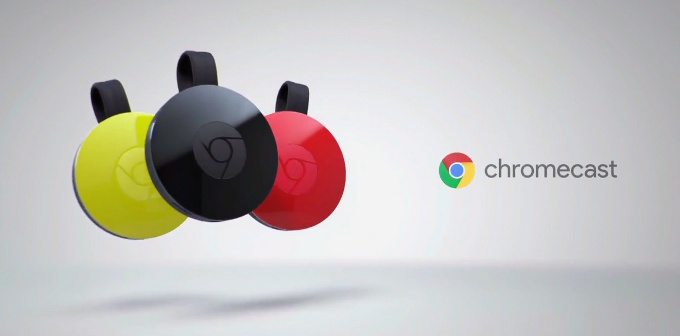 The device is priced at 35$, which considering the improvements it is definitely worth it. One of the biggest changes in the new Chromecast is a new app which enables you to find easier content to stream to your TV through the gadget. The streamer is also updated with antenna setup that helps you to avoid congested networks. Google has built a smart algorithm, which will choose the antenna with the best reception. It will also work with a host of popular apps like Hulu, Netflix and Spotify.
Google Chromecast 2.0 specs:
Dimensions: 51.9 x 51.9 x 13.49 mm
Power cable: 1.75 m
Weight: 39.1 g (0.086 lbs)
Ports & Connectors: HDMI, Micro-USB
Memory: N/A (512 MB DDR3L)
Resolution: 1080p
Connectivity/Network: Wi-Fi 802.11ac (2.4GHz/5Ghz)
Power: 5V, 1A power supply
Check out the gallery below to see the official images of Google Chromecast 2.0: