Google has just released an update for its Camera app on the android platform for Nexus and Pixel devices. Google Camera 4.3 comes with hefty new features, along with few refinements.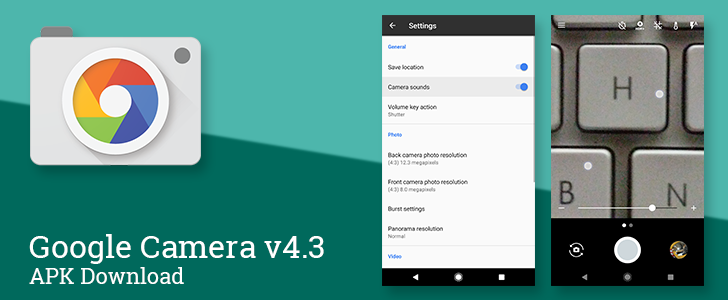 What's New in Google Camera 4.3
First up, the latest release adds an easier to use (but not entirely convenient) zoom control. Next, there are some tweaks to the exposure control. Google has also added an option to mute camera sound.
Zoom bar
Following are a few screenshot of the latest Zoom bar in action.
In case you can't remember, Google Camera had the same functionality with a different implementation. Earlier, zooming in and out was achieved only by the pinching gesture. Now, whenever you will make use of the pinch gesture, the zoom bar will appear at the bottom.
Stickier exposure control
The exposure control overlay has also been tweaked a little. On tapping anywhere in the viewfinder, adjustments can be made by sliding a finger up or down (or side-to-side in landscape orientation). In the earlier version, the overlay disappeared automatically after few seconds.
It's all more informative now. Now, whenever the exposure isn't 0.0, the control sticks around until you tap to refocus, take a picture. This isn't a very big change but serves as a good visual clue to the user about the change in exposure.
Turn Off Camera sounds
Lastly, the app comes with a feature that's pretty standard on most camera apps, the ability to mute camera sounds. There is nothing much to be explained here. It is what it is. When used, both the shutter click and the countdown beeps that come with using a timer mode are muted.
On a side note, the feature might be disabled in countries where muting camera sounds is not allowed.
Overall, it's a great update for Pixel and Nexus owners. You can either wait for the official update to hit your device, or download the latest APK from APKPure.com.
Do let us know your views on the latest update in the comments section below.