In the previous week, Google had released the official APK of Google Play Services with version number 10.2.99 that includes the Google Assistant. This indicated that its official release would be releasing soon as OTA (over-the-air) update. Fresh information suggests that it is finally seeding to several Android smartphones.
Google has confirmed that its latest AI enabled virtual personal assistant would be made available to all the smartphones running on Android smartphones that have HD resolution screen of 720 x 1280 pixels, 1 GB of RAM and support Android 6.0 Marshmallow or higher. As of this writing, users of OnePlus 3, OnePlus 3T and Moto Z Force Droid have started receiving the Google Assistant through OTA update.
Google Assistant is available as an inbuilt feature of the new messaging from Google called Allo. The latest Android Wear 2.0 update also includes it and it is also available on Google Home. It will be soon arriving on Android Auto. The new digital assistant is an upgraded and more conversational version of Google Now. It can be activated by saying "OK Google." The other way to activate it is by pressing longer on the Home button.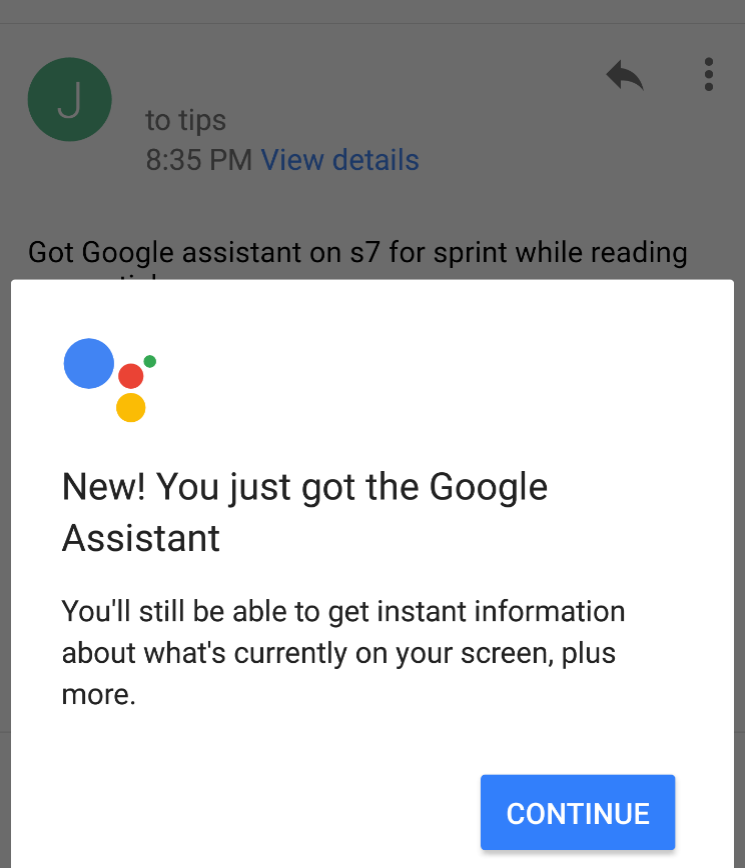 Some reports had hinted the installing the Google Play Services 10.2.99 APK file would install Google Assistant. However, we checked installing the APK and found that Google Assistant is not accessible even after installing the latest APK version of Google Play Services.
Users who have not received the Google Assistant update are advised to wait as the update is expected to arrive soon to all the Android smartphones that are compatible with it. The update expected to hit around 500 million Android smartphones. Hence, users are required to patiently wait for the update to arrive.
At Mobile World Congress (MWC) 2017 that was held at the end of February, Product Management Director for Google, Gummi Hafsteinsson said there are no plans to bring the virtual assistant to iPhones. He added that Google would like to follow its general philosophy of making "the Assistant available as many as people as possible." This hints that Google Assistant may arrive soon to iOS users.