Google has been updating its popular Google App for Android on a daily basis, these days. The application has been updated for the third time in less than a week and today's update does not add any new features and the change log remains the same as the last update.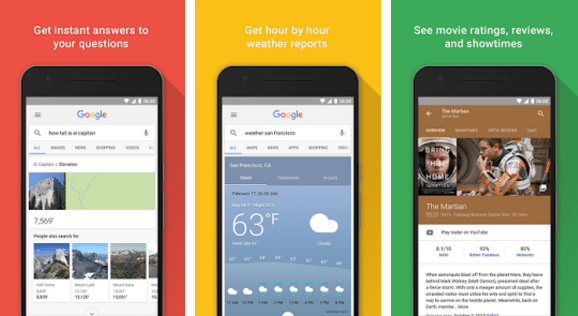 The changelog for Google App 6.1.23 APK download is as follows:
– Improved look and feel of the search page
– New doodles are designed for in-app experience
– Offline voice actions (play music, turn on wifi, turn on flashlight) (*Available in the US only)
– Web pages open directly inside the app
– Now cards are grouped according to your interests
As seen in the last update, the Google App 6.1.23 comes with some pretty new features. You can now access the Ok Google Now feature even if you are offline. You can give up some commands such as Play music, Turn on/ off Wi-Fi, Turn on the flashlight. Furthermore, you can customize the Google Now cards according to your priority. For this, you need to set the cards according to your interests. As seen with the earlier versions of Google App, you can directly open up the web pages from the Google app itself. However, you can change this by visiting the settings.
Google released the Google App 6.1.23 APK update today and will reach your smartphones in coming days. Meanwhile, you need to enroll yourself as a beta tester to install the application on your device. Furthermore, you can download Google App APK v6.1.23 directly to your device from mirror hosting sites such as apkmirror.com.