Google is a great service no doubt; it's not just a search engine but actually everything that you need to be on the internet. Need advice on pets? Google it. Having a back pain? Google the home remedies. Want to buy a new smartphone? Google and shop. What can you not do on the internet with Google! Millions of people use Google everyday, and a large part of them access Google from mobile. Keeping that in mind, the tech giant has made the Google app for Android available to smartphone users.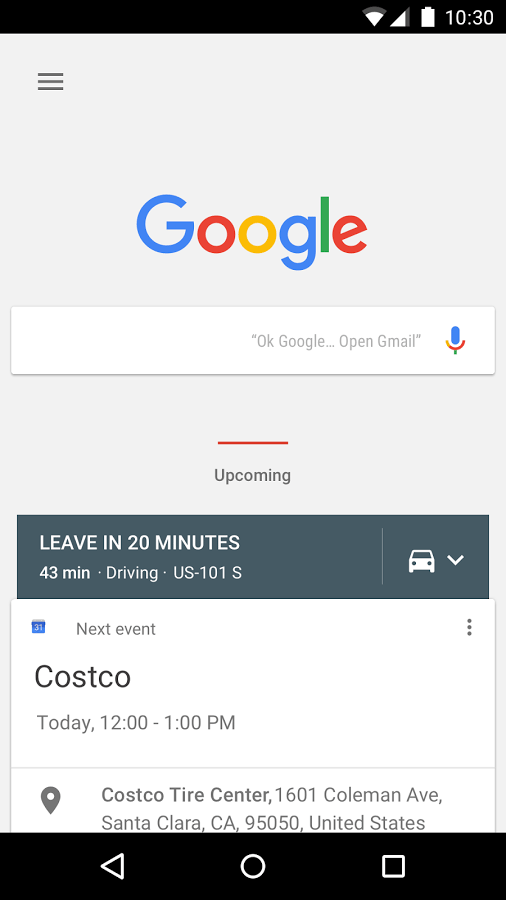 The free Google app download for Android brings the whole Google experience to your home screen. Now you can just search for anything right after unlocking your phone. You can even make voice searches, and in collaboration with Google Now, you can use the "OK Google" virtual assistant to perform searches without touching your phone. Search anything you want; the fast, fluid, and feature-filled Google app won't disappoint you.
The new Google 5.8.52.16 APK update has been released today, and the whole APK file is 32.57 MB large. It requires Android 4.1 and above. The developers have mentioned that the Google 5.8.52.16 update gets new features along with speed and reliability improvements. No other details regarding what those new features are have been shared, so we guess you need to find out yourself. You can download Google 5.8.52.16 APK free from the Play Store or mirror sites like apkmirror.com.