Google App, just like the web version of Google, is an excellent and the best search app ever for any mobile device. Integrated in Android, the Google App lets you search anything and everything on the internet. May it be a historical date or our favourite celebrity, you can find everything on Google.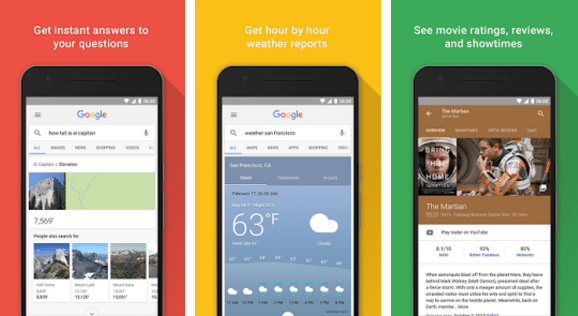 Google also works with voice commands so that you can speak out your search query instead of typing it out. And in most of the cases, the answer is spoken out by the device to you, making it all the more easy. The Google App APK download file is updated regularly to introduce new features and improvements and to resolve bugs in the app.
A new update for the app has been released today, and Google App now comes with version number 5.14.31 (build number 300662616). The APK file weighs 34.35 MB and can be downloaded and installed on Android 5.0+ devices. The new app does not bring any visible changes over the last version, but it will surely have miscellaneous bug fixes and improvements for performance and stability.
You can download Google App APK latest version for Android from APKMirror. Do note that this is a beta build and might not be stable and might have bugs, but do try the new version and see if it is faster than before.