Allo smart messaging app that showed at the Google I/O 2016 event in May year is now available for download. The Google Allo APK can be availed from APK Police. The app can be also downloaded from Google Play Store. The smart messaging app has been designed to take on the likes of WhatsApp and Facebook Messenger.
Google already has a chatting app called Hangouts. The newly released Allo app is meant for general public whereas Hangouts is aimed towards enterprise use. Like WhatsApp, the Google Allo is tied to the phone number of the user.
The Google Duo app that was released in the previous month is designed for video chats. The Allo app can be used is an instant messaging app. It does not require users to have a Google account to use it.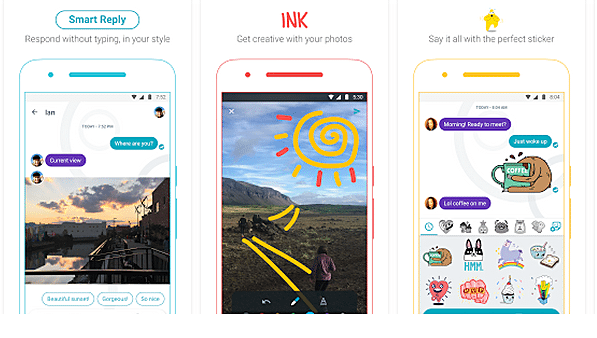 Google Allo Features
Allo does not support traditional SMS, but it comes with numerous features. The Smart Reply feature of Allo will provide its users with automated replies to reply to the last message. The app can learn from the behavior of the user to provide improved suggestions.
A private mode on Allo called Incognito mode will provide users with private alerts, support for end-to-end encrypted messages and expiring chats.  Whisper/Shout will allow users to increase or decrease the size of the reply.
The Ink feature makes it possible to add doodle to photos. It is equipped with Google Now assistant that can answer all the queries of the users that have '@Google' command.
Google Allo APK Version 1.0.006_RC18 Now Available
The Google Allo APK v1.0.006_RC18 can be downloaded through reputable APK download sites like APK Mirror. The size of the APK file is 13.54 MB.
The app can be installed on devices running on Android 4.1 or higher. Allo is also available for iOS devices. Users can visit the iTunes App Store to download the Allo app.
In the U.S., Allo is not yet available. The Google Play page is still showing a pre-register button. However, the app is expected to be available soon in the U.S.