This year's CES witnessed NVIDIA co-founder and chief executive Jen-Hsun Huang presenting a range of exciting products that also included the widely anticipated updated Nvidia Shield TV.
The new Shield TV is as much as 40% smaller compared to the previous one and it is powered by the Android 7.0 Nougat OS. Among a whole range of new features and improvements it brings along, the ability to stream 4K HDR content is probably one perk that will strike the right chord with many potential buyers.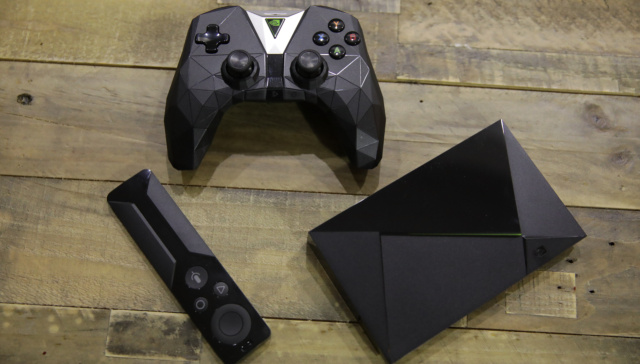 Worth noting, NVIDIA also introduced a brand new gaming controller to go with the device, but it needs to be purchased separately. The media streamer is available in two variants: the standard 16GB variant and the Pro variant that offers a 500GB home media server.
However, if you are still unsure as to whether or not the new Shield TV will be your money's worth, perhaps you should refer to the conclusions drawn by experts such as Darrell Etherington (TechCrunch), Chris Martin (PC Advisor), and Chris Burns (SlashGear). All these experts analyzed the overall features and the performance of the updated TV and delivered a by and large positive verdict.
"It's a big improvement overall, made even more impressive because most of the features will come to existing Shield devices via a software update," Etherington noted. His review emphasized on the fact that the much more optimized 2017 NVIDIA Shield TV comes with much-improved capabilities in both gaming and streaming.
Similarly, Martin also seemed wooed by the smooth 4K HDR playback. He noted, "We haven't tested all the features yet but the new model of the Nvidia Shield TV is certainly impressive with its ability to stream various different things in different ways, whether you own a GTX PC or not. Users will benefit from the 4K HDR quality and Google Assistant will make it even more useful when it arrives."
Meanwhile, while Burns too was impressed by the 4K HDR capability, he pointed out that those who do not have any issues watching in 1080p need not upgrade to the 2017 Shield TV. However, he is of the view that buying just the new gaming controller will be worth it nonetheless.
"This new model is not one that an original Shield owner will need to upgrade to — not unless they like the idea of a slightly smaller piece of hardware to set beside their television," Burns wrote.