Destiny 2 has been recently announced by Bungie but it isn't going to ban you from enjoying the Original Destiny. The Age of Triumph event will definitely end sometime but Bungie has planned to keep Destiny 1 alive for a foreseeable future.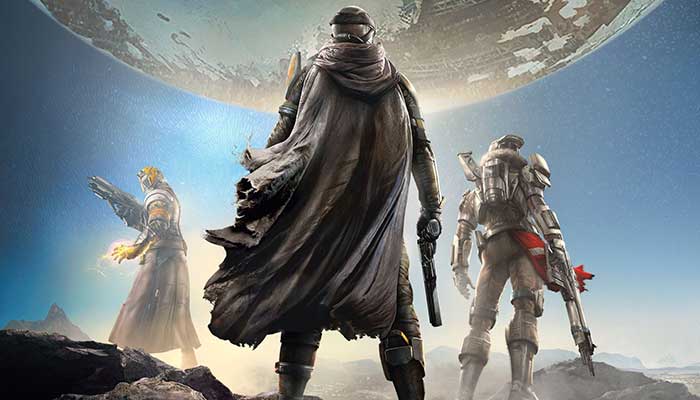 The resources of the game are surely shifting to Destiny 2, but it will not be the end of Destiny 1. After the end of Age of Triumph, players will still be able to enjoy Destiny 1 on PS4 and Xbox One. However, after the end of Age of Triumph, there won't be any more of the events for Destiny 1. But, Bungie might also have plans to keep the game alive with small updates and patches.
DeeJ From Bungie Speaks
DeeJ from Bungie recently talked to GamesRadar+ and he said that-
"Destiny 1 is still a game that will be there for players". We've planned to support it for the foreseeable future, so while we do have a sense of finality and closure as the theme of this [Age of Triumph] event, we are by no means turning the lights off on Destiny 1."
It's evident that Bungie will keep the Destiny1 servers alive and keep the players entertained with small updates and patches.
DeeJ further elaborates about the player's experience and states that-
"If players decide, as they move on to new worlds, to experience new adventures and be told new stories in those spaces if they decide they want to revisit the things that they did in Destiny 1, the game will still be there for them.

And, for someone who might join the adventure in progress, and they might want to go back to the beginning and discover how it all started? Those origin stories will be waiting for them."
That being said, Destiny Age of Triumph event is not yet over. So fans can still check it out as it's described as "All Things Destiny. It offers all the Destiny 1 players a chance to earn and purchase Treasure of Ages box. This mystery box offers items from every Destiny verse as well as new and old weapons and armor along with a number of other items.
Players are also allowed to complete both new and old quests, replay the story missions in the revamped Heroic mode. Every week there are new playlists introduced in the game. Fans can also earn some fancy emblems and other commemorative awards. All these are available in the biggest ever Destiny Record Book, Strikes are also available with a novel Daybreak mod.
Destiny 2 is announced to be releasing on September 8, 2017, on PS4, Xbox One, and PC. The gameplay of Destiny 2 will be live streamed on May 18, 2017. An additional new Gameplay footage will also be released at E3 this year. The Destiny 2 Beta is debuting this summer as well. After the Beta launch, fans will be able to Pre-order the game after the Open beta release.
So all those Destiny 1 fans who were thinking it's the end of Original Destiny after the Age of Triumph. You can now cheer up because this legendary game is going to stay a little longer for you.
Source: ExpressOnline