Samsung's TouchWiz UI hasn't undergone much change in these past few years except the colors and icons. And for those who are interested in making things a little more exciting, there's a new app in the Galaxy Apps store called Good Lock. This app enables an "advanced system UI" on the Samsung Galaxy S7, which looks really crazy.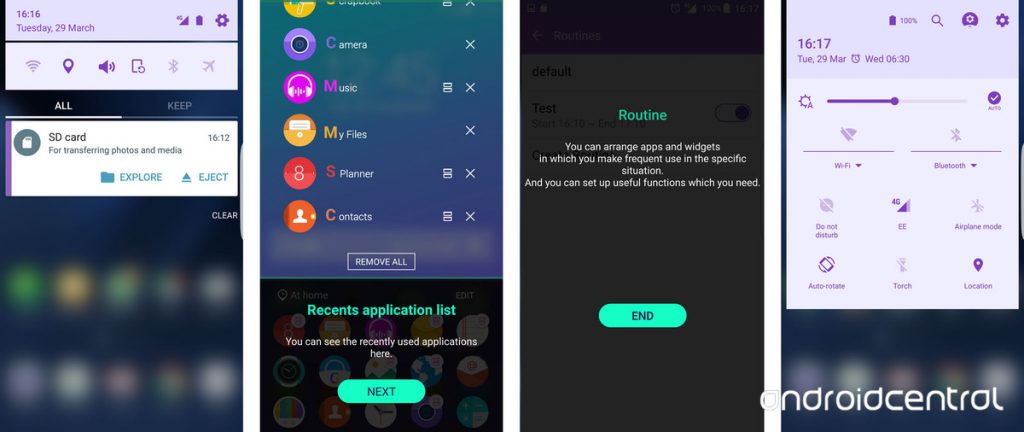 Unlike what the name suggests, Good Lock does not only change the lock screen. However, that's where the list begins. First of all, you get an array of app shortcuts at the bottom, while you can swipe the clock for opening a widget list. If you swipe down from the top of the screen, the quick settings will open up as always. And that's where you will start noticing the difference.
Good Lock gives a whole new skin to the quick settings, notifications, and the status bar. It seems to be integrated deeply on the system unlike the notification replacement or a conventional lock screen. There's a "keep" area for notifications where you can literally keep the notifications by swiping them. You also have notification categories, which tells you that this is more complicated.
By default, the Good Lock skin gets a lavender UI, but it can be changed in the Routines. It changes the lock screen according to the time of the day. All in all, Good Lock is a must-try UI and is available to download for the Galaxy S7 in the Galaxy Apps store. It might not be available in all countries, but don't worry. You can download Good Lock APK file directly from APKPure.com.