UMi is a global electronics and technology service provider that delivers the latest and most exquisite mobile electronic devices. In 2017, the company set out anew with the new logo – UMIDIGI, which stands for UMI Digital, exploration and innovation in the realm of digital products.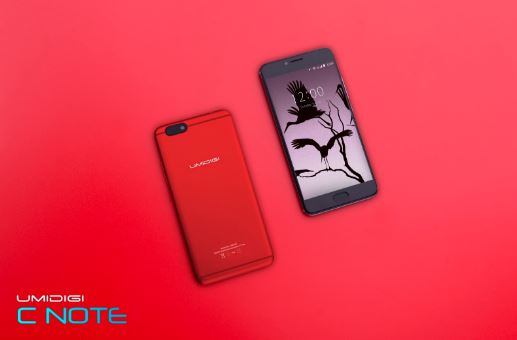 Today, UMIDIGI released an AnTuTu test video on their latest UMIDIGI C Note. The video shows that this smart looking device is able to score near 40,0000 unexpectedly – the balanced combination of the specs should be the key factor for achieving this. Check out the video to see more details of UMIIDIGI C Note's Antutu performance review.
https://youtu.be/ac_xoos8yHs%20
Another news coming from this ever more compelling smartphone manufacturer is that UMIDIGI C NOTE's red version will be unveiled at Hong Kong Global Source Mobile Electronics Fair 2017, which takes place from 18th April to 21st April. UMIDIGI will present at booth 7N18, where you can directly find more about the current models from UMIDIGI, and also their new projects in the future.
The recently released UMIDIGI C Note is the little brother of UMIDIGI Z, the latest flagship from the company. Apart from the specs that differ from UMIDIGI Z, UMIDIGI C Note inherits the same refined design and building material as UMIDIGI Z. What's more, UMIDIGI C Note has a bigger battery and longer battery life than flagship UMIDIGI Z thanks to the less power consumed Quad-core processor and optimization of Android 7.0 that comes out of the box on UMIDIGI C Note.
Presale for UMIDIGI C Note has already started and it is available only for $129.99. The original price of the phone is $149.99.