While a lot of people have already become experts in Pokemon GO, many are still trying to get the hang of the basics. Then there are some people who are playing well but have a lot of doubts but no one to clear them up. If you are one of them, then you should try out the GO Helper for Pokemon GO.
The GO Helper for Pokemon GO APK installs itself inside the Pokemon GO app so that you don't have to switch between two apps. It provides you help and information on the various weaknesses and strengths of different Pokemon, tips on how to defeat opponents, etc. It educates you while you play the game, so you progress faster.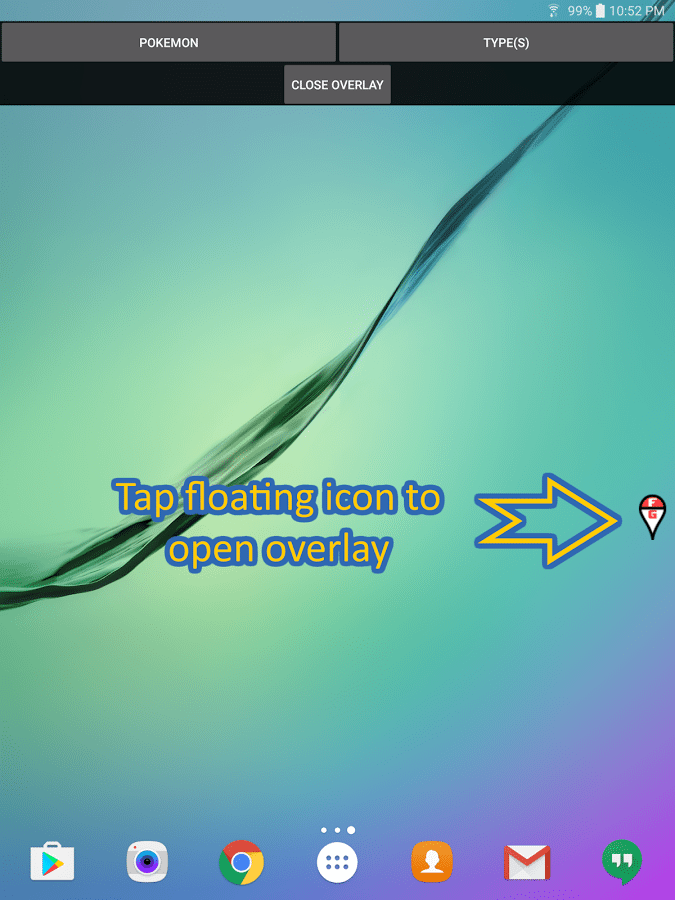 Pokemon GO Helper download will give you access to features like searching for weaknesses by type or name. The overlay is very easy to access and lets you use the GO Helper in Pokemon GO easily without exiting. More features will be added in the future as this is just the initial release.
The latest GO Helper APK update comes with version number 0.5.0. The new GO Helper 0.5.0 APK download file weighs 1.51 MB and can be installed on devices running Android 4.0.3 and above. The new update brings updated "strong against" and "weakness data", and types are now displayed in search. More instructions have been added, and the float icon now keeps the same position if you drag it.
To download GO Helper for Pokemon GO APK, you can visit Aptoid.com or APK Mirror. You can also download the latest version of Pokemon GO Helper 0.5.0 from the Play Store.