Amid growing confidence over online payment services, Google has pushed a major update for its Gmail android app – the ability to send and receive cash via Google Wallet. Though this feature has already been rolling on the web version of Gmail, adding it to the app makes fund transfer easier than ever.
So now, when the Google Wallet is fully integrated with Gmail, you don't have to rely on a separate payment app to send or receive money. It makes sending-receiving money as easy as sending a message and works even for non-Gmail addresses.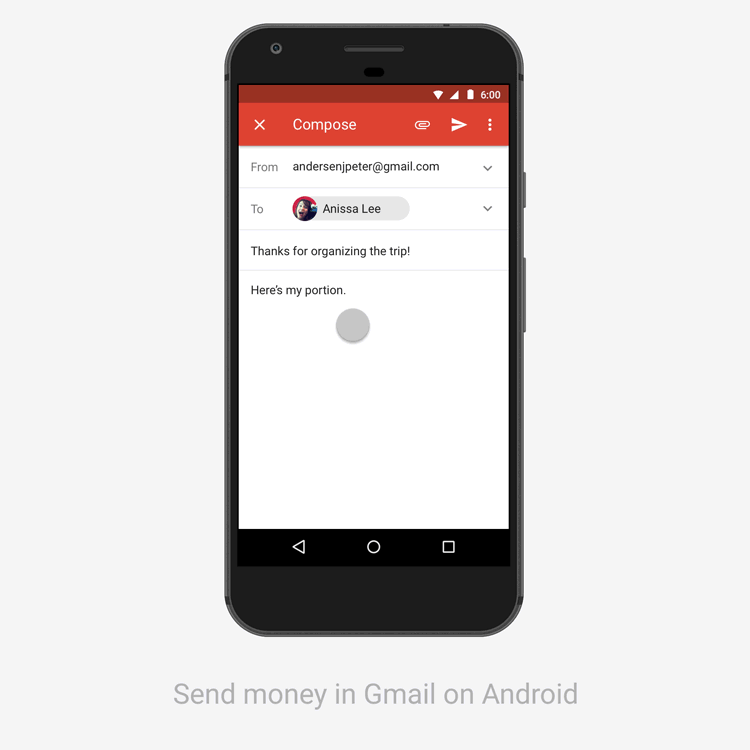 How to send money via Gmail android app?
To send money via Gmail app, you'll have to tap the same attachment paperclip which is used for attaching files to an email. There you'll find new options to send or request money. Selecting 'send money' will bring up a Google wallet pop-up to specify the amount and add a corresponding memo to it. Once finished, a Google wallet card will appear in the body of your email just like a file that you attach, allowing you to send it to the recipient just like a simple email. The recipient, on the other side, gets the email with the same card and an option to 'Claim money' with redemption or payment options built right into the email.
And most importantly, there are no charges at all. You can send and receive money at zero cost and can even have it directly transferred to your bank account without paying any kind of fee or transfer charges.
However, it is important to note that the feature is rolling out only in the US with version 7.2.26 of Gmail for Android. There's no word when this feature would come out for other countries, but considering its utility, we expect it won't be too far behind.