Dr. Strange came in theaters this November and marked its phenomenal entry in the Marvel cinematic universe with grace and qualifying importance. The plot was exemplary, a neurosurgeon enters the parallel world of mystic arts and attains abilities which can be used to heal people. Moreover, the best part of the movie was the crossover of Thor which explored a dimension that was awaited, for readers who are unaware, Thor 3: Ragnarok had a midway scene with Dr. Strange.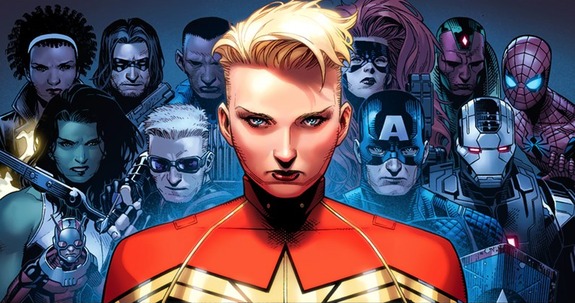 Also, Avengers: Infinity war was another promise made by the movie. But enough of the credits, we are here to talk about the unseen part of Dr. Strange, i.e. the small glimpse of Brie Larson's captain Marvel.  Scott Derrickson, director of Dr. Strange in his recent interview with an entertainment weekly was asked to clarify her entry. In an answer, he said: "Remember that Brittany Murphy movie where she goes, 'I'll never tell…'". Well, this helps.
Why this rumour rose was because, when Dr. Strange goes through an accident (Car crash), he is seen speaking to a potential client over the phone, where he is being informed that a woman was struck by lightening and has an unnatural electric bolt in her head causing her to possess some unnatural abilities.
However, this does not clear that it is Captain Marvel, but the probability is that it is her. Captain Marvel is still on papers in Marvel offices and no direct inferences can be drawn as already too many superheroes are in the lineup of launch. Till next two years, there is no confirmation that Captain marvel will be seen making an entry. The only entry as yet confirmed is in Avengers 3: Infinity War i.e. in 2018.