Sentai Filmworks announced that it has acquired the licensing rights for Girlish Number. The anime series will be released digitally as well as on home video. The anime will hit the airwaves in Japan on October 6 via TBS. Later, Sun TV and BS-TBS will also premiere the series on October 7 and October 8 respectively.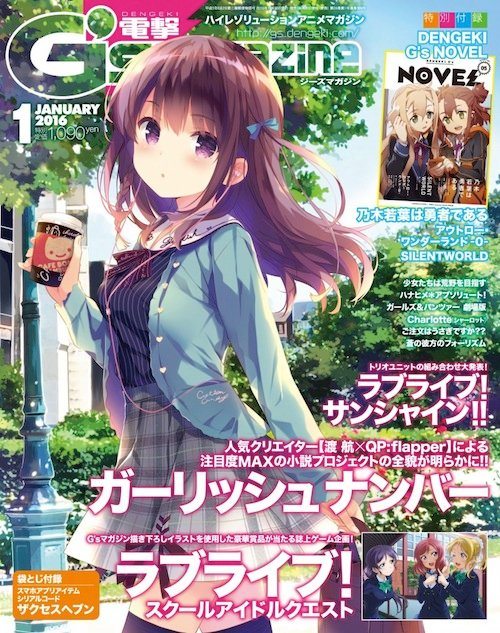 Girlish Number originated as a serial novel. It is written by Wataru Watari while the illustrations are provided by QP:flapper and Yamcha. Its manga adaptation is done by Yuki Domoto. The anime series is being produced by Diomedea and is directed by Shota Ibata of Tiger & Bunny the Movie: The Rising fame.
Girlish Number tells the story of a young college student Chitose Karasuma, who is looking to live a life on the edge. She makes her way into a school for voice-over professionals and lands a job at "Number One Produce." This seiyu agency is managed by Gojo, Chitose's older brother. However, things do not go as planned by Chitose, who is soon bored with all the minor jobs assigned to her.
The novel author Wataru Watari will also handle the series composition. QP:Flapper will design the original characters. Sayaka Senbongi will provide the voice for Chitose Karasuma while Yuichiro Umehara is cast as Gojo Karasuma. Sayaka, along with Yui Ishikawa, Kaede Hondo, Saori Ōnishi and Eri Suzuki will also perform the opening and closing theme song, under the group name of 'Girlish Number.'