While Nvidia's GTX 1060 is doing quite well, the AMD Radeon RX 480 is also selling like hot cakes. Fans have been eagerly waiting for custom RX 480 cards, and if you are one of them, here's some news that will be music to your ears. Gigabyte has launched its new RX 480 G1 Gaming series.
GIGABYTE Radeon RX 480 G1 GAMING
Being the leading gaming hardware company in the world, there were a lot of expectations from Gigabyte. And the brand has surely taken care of that with the new Gigabyte Radeon RX 480 G1. The new cards come with GDDR5 memory and are available in a 4GB (RX480G1 GAMING-4GD) as well as an 8GB (RX480G1 GAMING-8GD) variant. The latest Polaris architecture and 14nm FinFET technology make the RX 480 G1 GAMING cards very power efficient.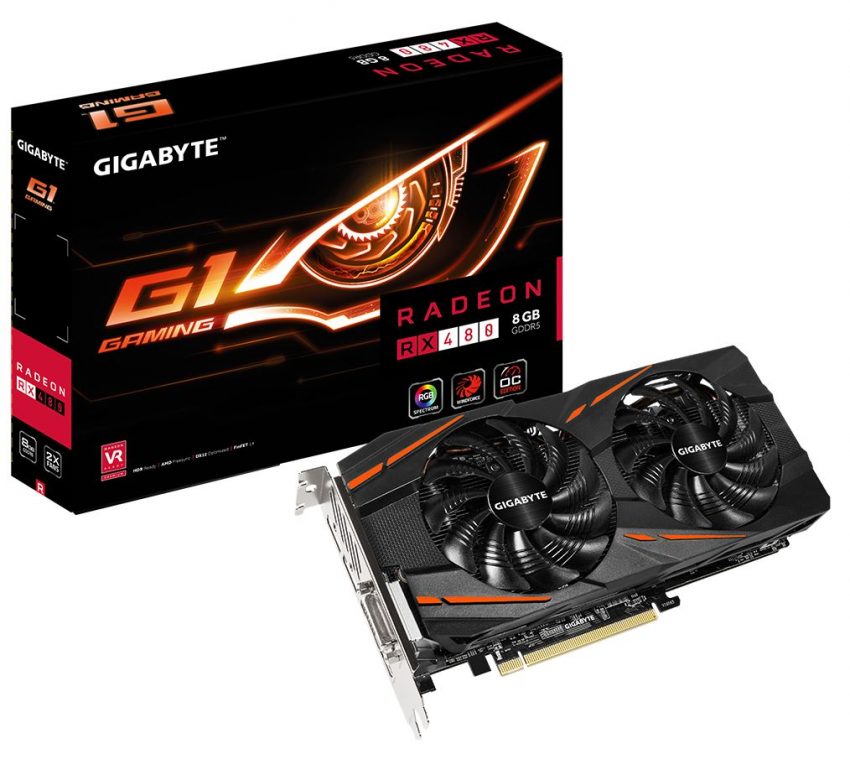 The new Gigabyte RX 480 G1 Gaming cards come with WINDFORCE dual-fan cooler with RGB illumination. This not only delivers great performance but also oozes style. The fans are cool and quiet and 6+2 power phase design provides extend the longevity and stability with lower temperature of the components. This results in stable boost clocks even at heavy loads and smoother overclocking. Finally, the inbuild OC mode button in the XTREME engine of the cards provides instant overclocking for boosting the gaming performance.
XFX RX 480 Black Edition Benchmarks
XFX has revealed the performance of its new RX 480 Black Edition graphics card. The synthetic benchmark scores are out, and the Radeon RX 480 Black Edition is a bit slower than Nvidia's GTX 980 in 3D Mark. But if you combine two of these RX 480 B.E. cards, the performance will be better than the GTX 1080.
The boost clock speed of the XFX RX 480 BE is around 1338 MHz and there's memory remaining at stock speed (8 GHz).A single 8-pin power connector delivers juice to the Polaris 10 GPU, and the power passes through 8 phases (6+2). The new Black Edition RX 480 card also has a feature called "fan stop" that turns off the fans when there's low or no GPU use.