Samsung has announced a Product Exchange Programme for Galaxy Note 7 owners in the United States, reports IBTimes. The announcement comes after reports of device explosion. A South Korean had revealed to media that her Galaxy Note 7 had exploded when kept for charging overnight. It was later brought to attention that she had not used original Samsung charger for charging Note 7.
So far there have been 35 reported cases of explosions globally. Samsung has now entered damage-control mode and is offering a product exchange. According to the US Product Exchange Programme, Samsung will exchange the current Note 7 with a brand new Note 7. But you will have to wait for a week. If you want to exchange immediately, you will have to settle for Galaxy S7 or S7 edge. Samsung also announced that it will refund if you want to replace any Note 7 accessories.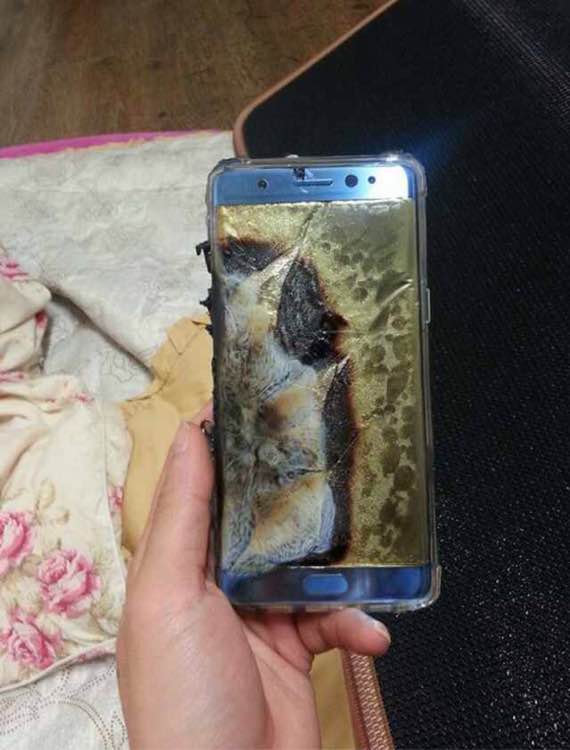 Talking about the damage-control mode and emphasizing on customer safety, Tim Baxter, president of Samsung Electronics America, said:
"Samsung is taking a proactive approach to address customer needs around the Note 7. We are encouraging customers to exchange their Note 7 by taking advantage of our Product Exchange Program. The safety and satisfaction of our customers is Samsung's top priority."
Samsung is already working with its suppliers to identify the devices that have affected batteries.
Additionally, as part of the exchange program, Samsung is offering consumers a $25 gift card from select carrier outlets for consumers buying the Galaxy S7, Galaxy S7 Edge or the Note 7. To get your device exchanged, you have to visit the retail outlet from where you purchased the device.
While the new Note 7 (device devoid of battery issues) will become available only next week, Samsung has already stopped the sales of Galaxy Note 7 in the US, acknowledging the issues with its battery. Even in India, Samsung is replacing devices sold to customers. Samsung India spokesperson said – "We acknowledge the inconvenience this may cause in the market but this is to ensure that Samsung continues to deliver the highest quality products to our customers."
It looks like the Note 7 has other issues as well, not just the battery issue. Users of the Exynos variant in some regions have complained about random crashes. Basic troubleshooting steps like the factory reset or erasing the cache of the device don't seem to be helping either. While the Note 7 is going through a rough patch right now, it remains to be seen how the Koran tech giant will tackle the myriad issues the Note 7 is currently facing.