Pixel and Pixel XL – two insanely good Android phones from Google – come with Google Assistant in-built. Using powerful Google Artificial Intelligence technology, Google Assistant can do wonderful things for you – ask it questions – be it the capital of Botswana or weather status, tell it to do things – from playing your jazz playlist to dimming the lights of your home. It's your own personal Google, always ready to help. Although initially made exclusively available only for Pixel phones, Google Assistant is now available on Android Marshmallow and Nougat phones. Now, there's a way to get Google Assistant on Raspberry Pi as well.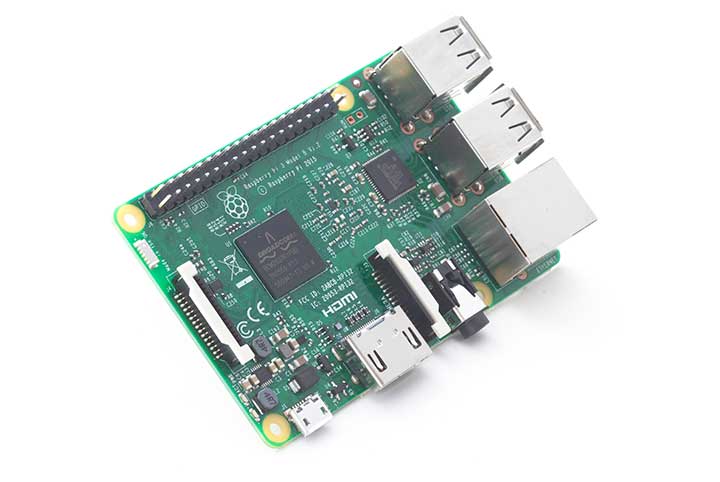 How to get Google Assistant on Raspberry Pi
Google has started AIY Projects: Do-it-yourself AI for Makers, after learning that many were interested in using artificial intelligence in projects. With AIY Projects, Makers can use AI to make human-to-machine interaction more like human-to-human interactions. Google is all set to release a series of reference kits. To start with, you will first get to see the voice recognition kit.
Named "Voice Kit", it's the first open source reference project that contains instructions to build a Voice User Interface (VUI) that can use cloud services like the new Google Assistant SDK or Cloud Speech API. It can also run completely on-device. With this, along with everything Google Assistant is already capable of, you can also get to do more things – like adding your own questions and answer pairs.
Voice Kit includes Voice Hardware Accessory on Top (HAT), which in turn comes up all the necessary components for audio capture and playback, GPIO pins to connect micro-servers and sensors, connectors for dual mic daughter board and speaker and more. The project extends the functionality of one of the most popular single board computers in the market today – the Raspberry Pi. The kit has been specifically designed and tested with Raspberry Pi 3 Model B.
If you are more ambitious and do not wish to restrict yourself to Raspberry Pi, you can also run Android Things on the Voice Kit with full functionality. This should help you get started with IoT devices and then gradually scale to full commercial products. The complete Voice Kit is on sale at over 500 Barnes & Noble stores nationwide, as well as UK retailers WH Smith, Tesco, Sainsburys and Asda.
You will find this interesting: 6 Coolest Raspberry Pi 3 Projects You Can Do Right Now