The forthcoming NVIDIA GeForce 1080 Ti graphics card has been indirectly confirmed by NVIDIA via a job listing on its LinkedIn page. The chip giant stated that the GTX 1080 Ti card will be optimised to woo the enthusiast market, adding that GTX 980 Ti owners will get a special deal prior to the official release.
While the GTX 1080 Ti ceased to be a secret long back, this is probably the first time when NVIDIA has officially acknowledged the existence of the project.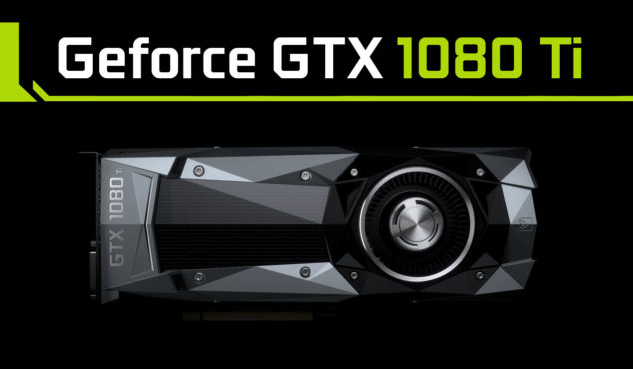 The job listing not only revealed the name of the card, but it also specifies exactly which sect of the market NVIDIA is targeting along with the special offer for GTX 980 Ti owners. Here's the key points raised in the job listing in a nutshell:
1. Free game codes for any user who comes up with useful feature enhancement requests or reports a confirmed bug.
2. Free game codecs for the most active GrForce Forum and Share users.
3. Free game codecs for any user who rank most positive and most negative on NVIDIA's sentiment tools
4. The GTX 1080 Ti pre-orders will be made available for GTX 980 Ti users first.
As for the availability, with Vega possibly launching in the first quarter of 2017, NVIDIA is likely to make a serious effort to squeeze as much out of the GP102 GPU as possible, thereby repeating a scenario much akin to the whole 980 Ti vs the Fury X episode.
Possible NVIDIA GeForce GTX 1080 Ti Specs
| | | | |
| --- | --- | --- | --- |
| | GTX Titan X Pascal | GTX 1080 Ti | GTX 1080 |
| Process | 16nm | 16nm | 16nm |
| Transistors | 12 Billion | 12 Billion | 7.2 Billion |
| Die Size | 471mm² | 471mm² | 314mm² |
| Memory | 12GB GDDR5X | TBD | 8GB GDDR5X |
| Memory Speed | 10Gbps | 10Gbps | 10Gbps |
| Memory Interface | 384-bit | 384-bit | 256-bit |
| Memory Bandwidth | 480GB/s | 480GB/s | 320GB/s |
| CUDA Cores | 3584 | TBD | 2560 |
| Base Clock | 1417 | TBD | 1607 |
| Boost Clock | 1530 | TBD | 1730 |
| Compute | 11 TFLOPS | TBD | 9 TFLOPS |
| TDP | 250W | 250W | 180W |
[Linkedin via PCWorld]