After Black Friday and Cyber Monday, it's time for pre-Christmas sales, and all the major online retailers won't miss this chance to attract their buyers. GeekBuying's Pre-Xmas Seckill sale is no different and offers great deals at great prices for ardent shoppers.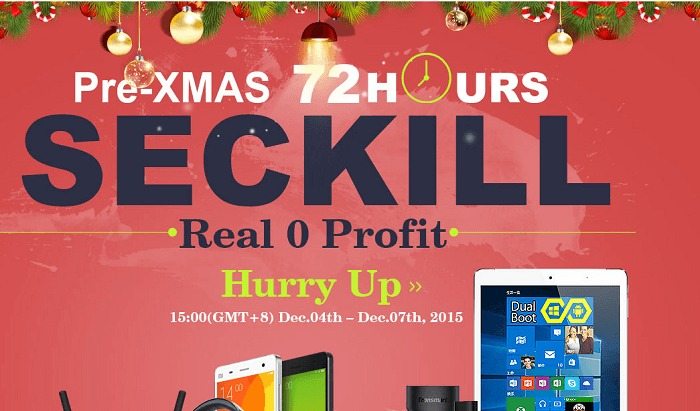 Just like many other year-end offers, the 72-hours seckill sale at GeekBuying brings a lot of different types of consumer products to the table. Some of the hottest limited-time-deals offer smartphones at great discounts. In the smartphone section of the sale, you can grab the recently launched phones like the Meizu Metal and OnePlus 2 at affordable prices.
Then there's another separate section for TV Box, with prices starting from as low as $29. Toys like RC quadcopters are available in the range of $19 to more than $1000 and come in great options. Then you can get smartwatches and tablet PCs at amazing prices, so that you save more and shop more. And that's not it, as there are a lot of consumer electronics like headsets, gaming controllers, action cameras, etc. on sale.
As with a lot of good things, the GeekBuying Pre-Xmas Seckill sale will end on 7th December at 15:00 (GMT+8:00). So make sure you make the most of it!