Gears of War 4 is the upcoming sequel to the trilogy. It's been a long time since we saw Marcus Fenix at the helm. However, now he's replaced by his son but the game does feature some father-son coop action. And it appears if you plan to buy a GTX 1080 now you will get Gears of War 4 for free.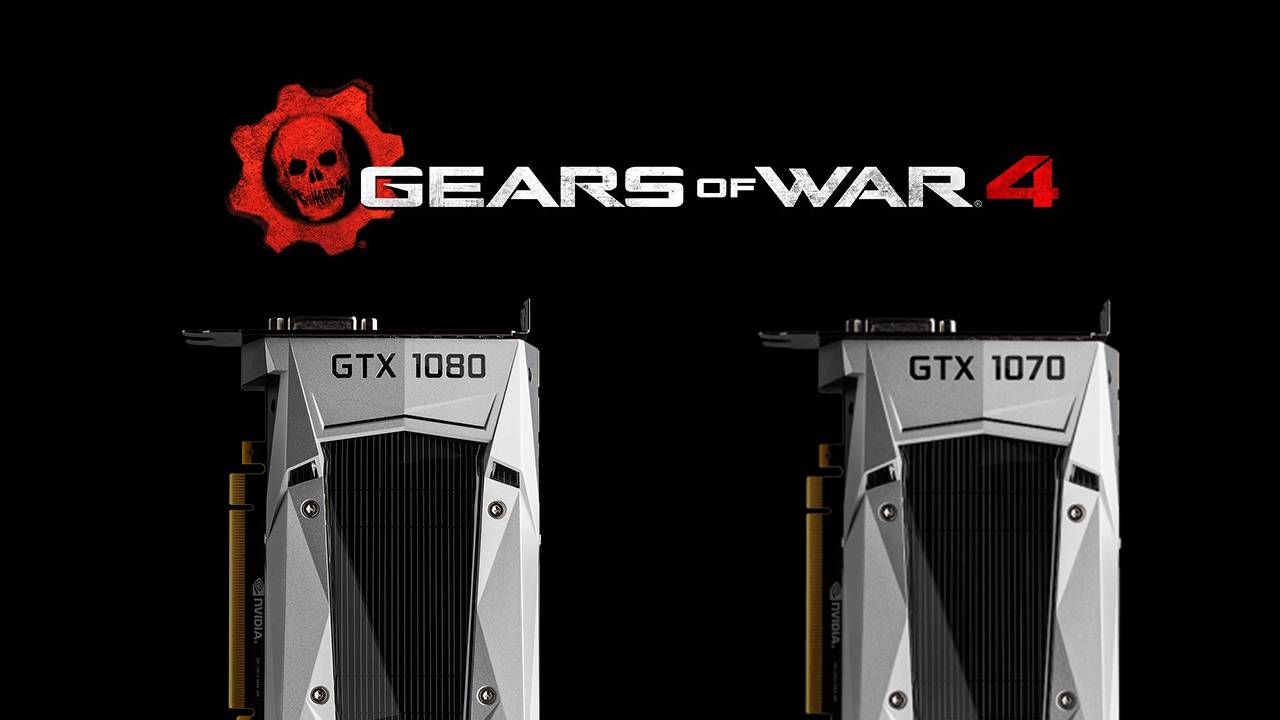 Gears of War 4 is Free with the GTX 1080/ 1070 bundle
"If you're looking for even more power for higher resolutions and framerates, select GeForce GTX 1080 and 1070 graphics cards, systems and laptops are now bundled with a full game download of Gears of War 4. Additionally, as an Xbox Play Anywhere title, bundle buyers can also play Gears of War 4 on Xbox One for no additional charge."
GTX 1080 is the most powerful gaming card at the moment (after TitanX of course). It's a very costly card but the most reliable for 4K gaming. We've seen videos of people playing games like Battlefield 1, Star Wars Battlefront and Doom on the new card. Overclocking the card gives some insane results as well.
Gears of War 4 is no cupcake when it comes to next gen graphics. Furthermore, enjoying the game in 4K on the PC will require incredible horse power which Nvidia's GTX 1080 can easily provide. The game will obviously be well optimized for that card. Furthermore, by the time it releases, we will have received some more software updates for the card making the experience even more better and problem free.
Gears of War 4 is an upcoming third-person shooter video game developed by The Coalition and published by Microsoft Studios for Microsoft Windows and Xbox One
Will you be buying a new GTX 1080? Let us know in the comments. Stay tuned to MobiPicker for more news and impressions regarding the new Gears of War 4.