9. OurWorld
For all the Community-based Life-Simulation gamers, Our World is not less than a treat. It focuses on Teens and offers a fantastic combination of MMORPG and Social Networking elements as well. With a huge player-base, Our World lets you choose between tons of unique characters and enjoy various customization options. This way, you'll have a better chance to find people with common interests and like-mindedness.
Besides the exploration of an enormous game world, you can complete quests and enjoy entertaining yourself with various mini-games. These games help you earn experience points and game currency that you can use to buy items. Items include dresses, gadgets, and other decorative stuff.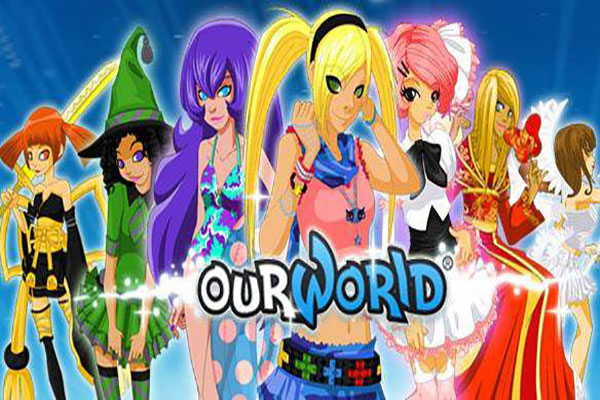 If you are low on items, you can trade your currency with items and enjoy filling up your inventory with all the valuables. The Social Networking element of the game allows you to interact with fellow online players, hang out with friends, go to parties and other great events and enjoy your beautiful virtual life in a world of wonders. Our World includes various contests in the play. You can be part of a contest, win prizes, and be the one most admired personality among your pals.
With a variety of different elements, beautiful visuals, and an addictive gameplay, Our World is no doubt one of the best games like The Sims. You can play OurWorld Online on PC.