7. Meez
If you are a Party Animal and an Outgoing person, Meez is just the spot you'll love to visit. This dazzling title offers a wondrous Life-simulation experience. It lets you enjoy Social Networking, Simulation, and Strategic play at the same time. You are free to hang around in the game world as an online avatar of yourself, explore and interact with people, make new friends and play various fun games together.
Meez offers loads of exciting and challenging puzzle based games. You can visit different places in the game world and enjoy it even more by discovering amazing things. These locations include Chillville, Dockyard, Burbia, Poss Heights, etc.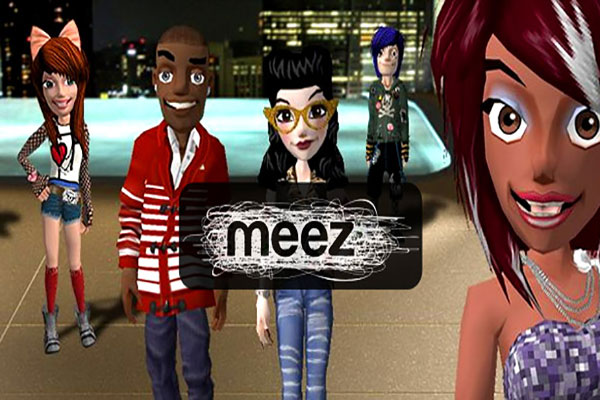 One cool feature of the game is that it allows you to earn cash by doing stuff like playing games, hanging out with friends and building things. The coins earned then can be used to buy new outfits, decorative, and other in-game items. Meez primarily focuses on Social Networking and societal interactions and that's why it's a great source to learn about the norms.
With a variety of different elements, beautifully designed game visuals, great mechanics, and easy gameplay, Meez is probably one of the best games like The Sims. You should definitely try it out. As a Browser-based title, Meez is only playable Online on PC.