6. Small Worlds
Small Worlds is a great addition to the already trending genre of Life-Simulations. This amazing browser-based MMO and Virtual World title is one of the best games like The Sims.
With a huge player base of millions, Small Worlds lets you enjoy a game of this particular genre from a whole new angle. With no set goals, it offers freedom and allows you to do literally whatever you want to do. If you want to make friends, just hang around and interact with people from around the globe. If your inner artist teases you a bit, build something that leaves a mark or simply go partying with friends.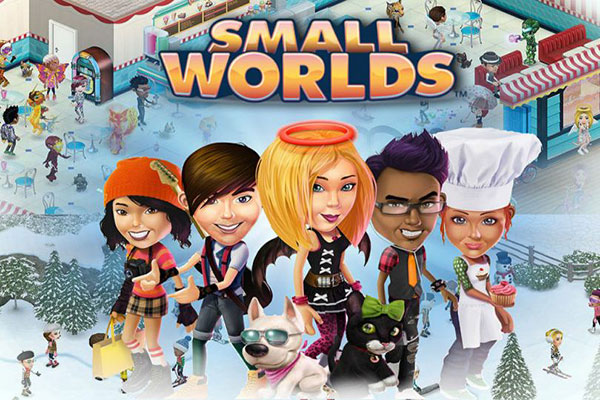 One amazing feature of the game is that allows you to visit many integrated websites within the game world. If you love watching videos, log onto YouTube, if you want to have some pictures touched, go to Flicker and enjoy beautifying your snaps. The opportunities don't end here, you can even play different games with friends and enjoy your virtual life to the fullest. With both free and paid membership plans, you can enjoy the game just the way you like.
With a beautiful game world, amazing 3D visuals, safe chats and parental control options, Small Worlds offers a great deal of entertainment. Small Worlds is exclusively available to play online on PC.