2. IMVU
Another one of the great games like The Sims, IMVU, is a free Browser-based MMORPG Life-simulation that takes this genre a bit closer to reality. With millions of registered and online players, IMVU is one of the most popular titles that truly mimic the characteristics of The Sims. It lets you explore the game world, meet new people from around the world, make new friends and enjoy engaging yourself in all kinds of fun activities. Crafting various items, completing quests, building rooms and playing games with friends are among the most exciting features of the game.
IMVU is available to play for all of the age groups between 13 to 25 and lets the players enjoy the age-suitable content. Every age group gets to play in a different age suitable game world and every player enjoys the safe chat sessions.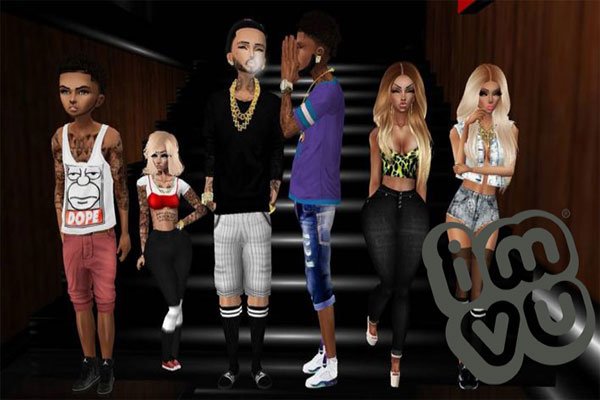 Furthermore, IMVU offers language support for many languages and allows you to enjoy the game in your own regional language. This diverse feature makes the game even more immersive and exciting at the same time. The Economy system of IMVU is unique in a sense that it allows you to buy or any product using credits that you can buy with the real money. You can also create content for the game and sell it online in IMVU marketplace. This allows you to earn some extra money and buy credits for in-game use.
All things considered, IMVU is one of the best Games like The Sims that allows you to have a great Life-simulation experience. IMVU is available to play on PC.