10. SuperSecret
The final entrant on our list of games like The Sims is the popular SuperSecret. With a very rewarding and promising nature, SuperSecret allows you to enjoy the best Mix-up of Life-Simulation and MMORPG fundamentals. It's a browser-based online game packed with loads of innovative elements. The game aims at the Teens and Tweens and allows them to enjoy social networking and virtual world Simulation at the same time.
The primary objectives of the game are to explore the world, travel to a number of different locations, collect valuables and objects, meet new people from around the world, make friends with like-minded people and enjoy living the life just according to your own rules. You can also get into all kinds of fun activities such as various social events, concerts, and parties.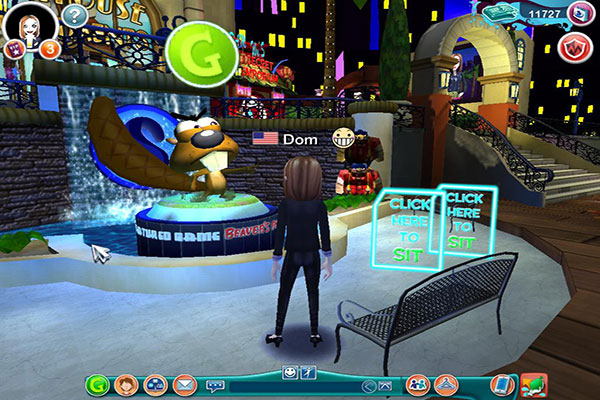 Another amazing feature of the game is that it incorporates fashion into the play very nicely. To stay trendy and up to date with the fashion, you can buy clothes and accessories from the in-game shops. You can build and decorate your own apartment, invite your friends on a get-together and enjoy it just the way you like it. If you are a pet lover, you can buy a pet dog or a cat, raise them well and enjoy walking to parks with your pet animals. This takes the gameplay a bit closer to reality and lets you enjoy the game even more.
With a remarkably addictive nature, beautiful 3D graphics and plenty of room for the gameplay, SuperSecret is a fun Life-Simulation to enjoy. SuperSecret is available Online to play on  PC only.
Check Also: Best GBA Games | Best RTS Games