When The Sims came out back in 2000, it instantly became a hit. Its sheer range of different elements, versatility in play and the remarkable graphics gained it a massive audience throughout the world. The enormously realistic Simulation experience of The Sims made it even more enjoyable. With an advanced Artificial Intelligence system, easy controls, and innovative mechanics, The Sims is one amazingly immersive Life-simulation to enjoy. Almost a year after the release, Microsoft started working on the expansion packs for the game. These expansion packs are bundled with more exciting episodes for the game. Despite being an old and longest running title, The Sims is still massively popular among the Simulation Players' circles worldwide. There are now many amazing games like The Sims available to play. If you are in search of some really good alternatives to The Sims, you should try these titles and enjoy the ultimate Life-Simulation experience.
Games like The Sims
We've compiled a list of top 10 best games like The Sims for you to cut short the effort of going through piles of data. These titles are packed with similar mechanics, gameplays and are a great source of entertainment. Hopefully, they'll be worth spending your time on some quality gaming.
1. Second Life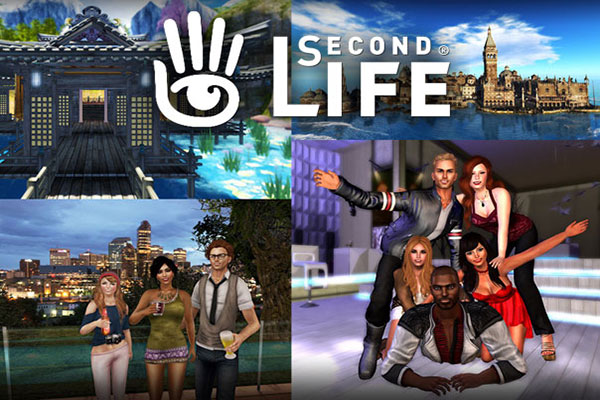 First best title on our list of games like The Sims is none other than the popular Second Life. Second Life offers a realistic approach to the modern Life-simulation aesthetics and lets you enjoy innovation and freedom at the same time. Packed with advanced mechanics and 3D graphics, Second Life is a remarkable addition to the MMORPG Life-simulations genre. It focuses on your second life in an alternate world. In this unique world, it lets you live the life of a Vampire, an Animal, a Robot, or a Human. With a range of characters for avatars, plenty of room for character customizations and availability of unique items to modify your avatar, Second Life lets you enjoy a realistic experience.
In the game world, you are free to hang around with friends, get into fun activities, and interact with online players via Chat sessions or go partying. There are many quests included in the game as well. These quests help you earn some money that you can spend on new clothes, items, and loads of other things. One brilliant feature of the game is that it allows you to build your own living space. This space is referred to as room in the game. You can buy decorative items, decorate your space and invite your friends over or go visit your friend's place. With all these amazing features and a realistic Life-simulation experience, Second Life is a fun and one of the best games like The Sims for PC.
Check Also: Best FPS Games | Upcoming PS4 Games