6. Villagers and Heroes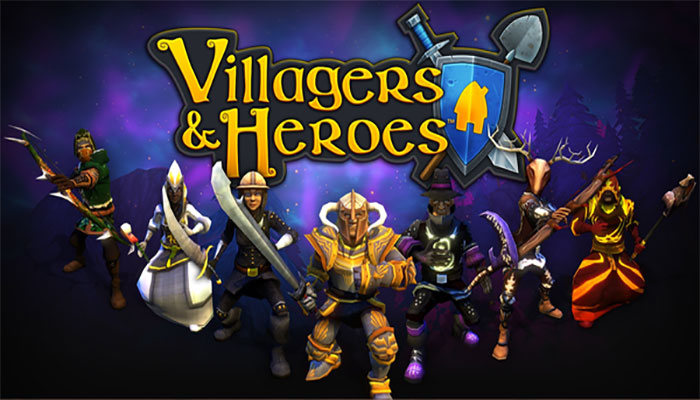 Villagers and Heroes or also known as A Mystical Land is a Free-to-Play MMORPG. The game offers a variety of content with an in-depth gameplay and simple mechanics. With a very RuneScape like feel, Villagers and Heroes lets you enjoy a huge amount of fun activities and freedom of exploration. It offers loads of professions for you and allows you to create your character by using a number of customization options. You can select your character from anyone of the four available classes. These classes include Hunters, Warriors, Wizards, and Priests. All of these characters have their special abilities each that you can use to progress in the game. Unlike any other MMORPG game, Villagers and Heroes offer more activities.
If you are fed up of the Quest and Combat mechanics, you must play this marvelous game. It lets you Craft, gather Resources, Trade items, and design your own virtual home. You can also build and manage a farm, raise animals and enjoy selling your products in the in-game markets. The crafting and resource collection element further spread to a more diverse play. It lets you enjoy a variety of different professions in the game. These professions are of Plant Lores, Smiths, Cooks, Wood Cutters, Tailors, Gardeners, Ranchers, Miners, Fishers, and Bug Lore. As one of the best games like RuneScape, Villagers and Heroes offers a rewarding gameplay for all ages. Do give it try for a remarkable MMORPG experience. Download Villagers and Heroes for Microsoft Windows from Steam.
Check Also: Games like Terraria