10. Conquer Online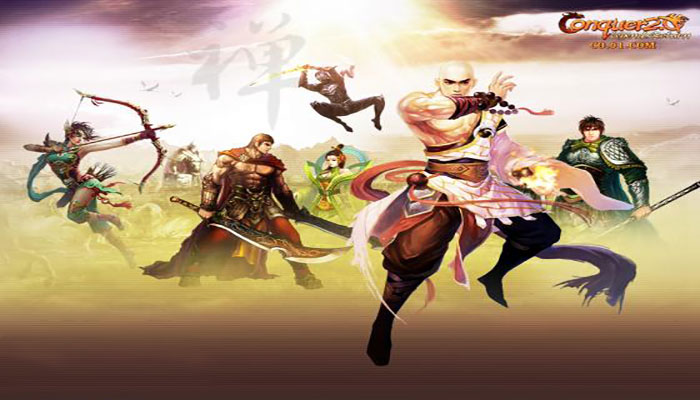 Last but not the least fantastic title on our list of games like RuneScape is the popular Conquer Online. It's a bit older title than the rest of games on this list but is worthy of being a part of it because of its rewarding nature. With a fantastic combination of MMO and RPG elements, Conquer Online offers 2.5D graphics and is free-to-play. It offers a good amount of Quests, Customization options, PvP combats, and Community-based gameplay. With the freedom of exploration, a huge game world, variety in mechanics, and unique characters, Conquer Online is a great MMORPG game to play. The game offers both Male and Female characters that you can select from eight different class archetypes. With a linear gameplay, Conquer Online lets you enjoy an in-depth approach to the Skills and ability expansions.
The unique rebirth system helps you progress easily in the game while developing new abilities and improving the old ones. Because of a very combat focusing gameplay, you will enjoy a fast-paced play and gain more experience than any MMO game. If you are a fan of Quest and bot mechanics, Conquer Online is the game for you. The PvP in Conquer Online is quite overwhelming. This feature lets you enjoy faction wars, Open world PvP encounters, tournaments, arena-based play, and class wars in the game. For all those players who love PvP centric play, Conquer Online will definitely be a great source of entertainment. Do give it a try, its old school but it's far better than a lot of MMORPGs available these days. Enjoy Conquer Online Here on the Official Website.
Check Also: Best GBA games
Conclusion:
This is our take on games like RuneScape for all those who crave for MMORPGS with good overall ratings. There are a lot more titles than these of which we discussed in the list above. Covering all of them is impossible because of the ongoing competition and trending nature of the genre. We've tried to let you get familiar with some of the best. However, if we've missed a good title that should be on this list, please let us know via the comments. We'll love to hear from you.