7. CastleMiner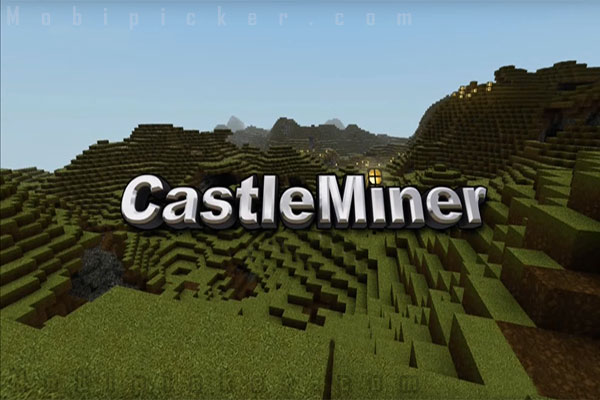 This remarkable title is a top trend among the most successful Sandbox games like Roblox. It's an exclusive Xbox live game and offers a brilliantly immersive and resembling gameplay to Roblox and Minecraft. As the predecessor of another popular Sandbox title CastleMiner Z, it allows you to enjoy a diverse gameplay and freedom of exploration at the same time. At the startup, it lets you select a game world type from the given choices such as a Desert, Arctic, and Coastal. Your task is to develop the world as you progress in the game. To progress, you must explore the world, dig tunnels, traverse through the world underneath the surface, and collect items, craft tools, and stuff.
With a variety of Block types, various materials, and the building abilities, CastleMiner lets you create whatever you want on any part of the game world. To move fast in the game world, CastleMiner lets you use the Teleportation abilities. It primarily focuses on Building and Crafting elements. The Social interaction element lets you interact with other online players, hang out with like-minded people in the game world, build structure and play games together. Another amazing feature of the game is that it allows you to create your own content for the game. This content can be shared with fellow players or you can also sell it in the store. With a very addictive play, beautiful visuals and all the great things combined, CastleMiner is one fantastic creation amongst games like Roblox niche. CastleMiner is available to play only on Xbox 360.
8. Blocksworld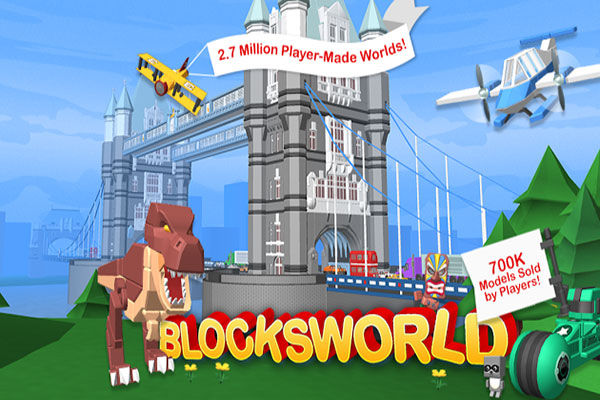 Blocksworld is a modern take on the remarkable Sandbox Genre. The game offers more realistic and advanced graphics than any other Sandbox game previously created. With brilliant Voxel-based visuals, it's focused on young children but is equally entertaining for adults as well. As a sophisticated Toy Box, presented in a traditional Sandbox-style that hands you over the tools of excitement. With the freedom of exploration and ultimate control, it lets you build or craft literally whatever you want. Blocksworld aims at building things, so the game features a very friendly and easy to understand gameplay. Your task in the game is to be creative with all the tools, design, and craft various types of items.
Blocksworld includes puzzle into the play nicely and helps you learn the principles and mechanics of different devices. On every successful item creation, it rewards you with loads of exciting things such as experience points and game currency. These rewards help you unlock more tools and that keep you busy for hours. Another great feature of the game is that it lets you create and share content for the game. You can create various items such as tools and structures that you can share with online friends. On our list of games like Roblox, you'll find this game a bit different from the others. That's because of a unique nature and inspiration from the top trending titles such as Minecraft and Roblox. Blocksworld is only available on iOS devices.