In the world of games and among many genres, Roblox is one remarkable Free to play Sandbox MMO title. Developed and published by Roblox Corporation, this innovative and immersive game is popular worldwide. With a player base of millions and a huge community, Roblox allows you to create your own beautiful Virtual Worlds using the Blocks of different makes and materials. It offers a whole bunch of Characters and Customization options, Exploration, Crafting, and Social Networking elements as well as the ever-expanding gameplay. Built using the advanced gaming engines, Roblox offers plenty of room for the gameplay and focuses on the Social interaction element. Inspired by the popular Minecraft, Roblox is a true source of entertainment for all the Sandbox gaming enthusiasts. If you are one curious gamer and you are in search of more games like Roblox, you should definitely check out the following list.
Games Like Roblox
This list tends to provide you with games just like Roblox that offer improved mechanics, innovative gameplays, amazing Exploration and Crafting options as well as hours of pure entertainment. Let's check out some of the best alternatives to Roblox.
1. Trove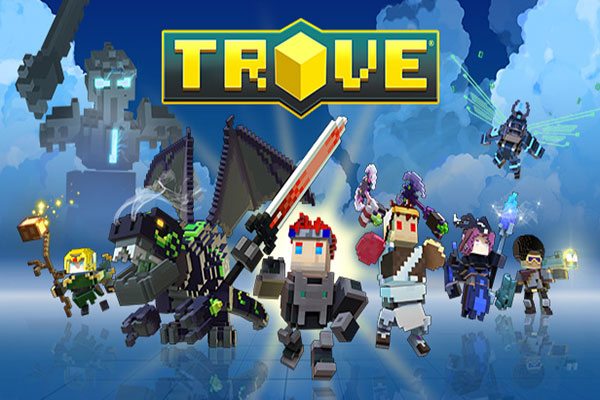 The first competitor on our list of games like Roblox is the popular Trove. Trove is an MMO Sandbox video game that offers an Arena-based gameplay. It allows you to explore a massive game world while collecting items and interacting with other online players. The social element of the game allows you to hang out with like-minded people, make new friends and enjoy traversing through various environments together. Filled with all kinds of amazing adventures, Trove allows you to raid and loot resources, build structures such as your home, defensive and offensive buildings, and enjoy living your dream life in Sandbox world.
There are various character and skill classes included in the play. You can simply select any character, modify it, choose and master the skills you like, and enjoy fighting off the enemies in Melee style. Fighting off the enemies and bosses, traveling to places via the portals, exploring the worlds, looting resources, and items, buying upgrades and ruling over the world with a fist, Trove is all about battles, building and blasting off your enemies. The Cornerstone, your own living space is the place where you can stay and plan your strategies against the enemies. With a beautiful pixilated Sandbox graphics and gameplay, Trove offers a Minecraft and Roblox inspired play. Do try it out if you love Sandbox gaming, it'll definitely entertain you well. You can play Trove on PC and Mac via Steam.
2. Terasology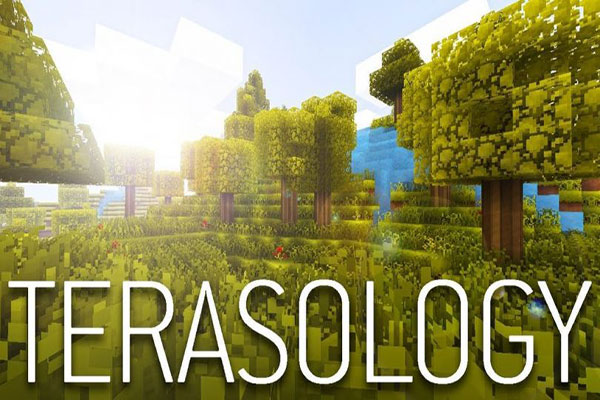 Terasology is a well reputed and well-liked Sandbox title. The game offers a combination of Multiple genres of gaming and lets you enjoy it with Sandbox mechanics. Terasology offers a gameplay a lot similar to Roblox and Minecraft in general. The building, exploration, crafting, management, battling against the enemies, Terasology is a complete package that offers an amalgamation of many crucial elements. As both the game world and characters are built with Blocks, your task is to explore the game world, use blocks to break or build your desired items, keep on exploring and going forward. Keeping a good pace in the gameplay is necessary as the threat of enemies always remains the same.
Combined with beautiful graphics and enhanced mechanics, innovative gameplay and fantastic lighting effects, Terasology is one of the best games like Roblox you'll ever play. As the primary character of the game, your important to the play. Because of that, the game lets you build a huge fortress where you can be safe. In the fortress, you are able to control an army of your minions, assign jobs or simply send them to fight against the enemies, it totally depends on you. Various types of NPCs (Non-player Characters) are also added into the play momentarily. These NPCs are great assets because they can help you with some really challenging tasks. Some of the most prominent features of the game are Tech-trees, Advance crafting and building abilities, Portals, etc. Terasology is available to play on PC only.
3. Cubic Castles
Cubic Castles takes you on an epic MMO Sandbox journey to a beautiful pixel world. The game features a game world entirely designed and created by the players and the game focuses on Social Networking, Exploration, Crafting, and Building elements. Cubic Castles lets you have your own piece of land. Your task is to develop and decorate it just like the way you like. This piece of land is called Realm and you are free to customize it as you please. Resource collection, tools crafting, and shaping the blocks is a fun element in the game. It helps you create different shapes of Blocks and build biomes with innovative and good looking designs. The Sky Map lets you find the best location for your biomes, and to reach to a particular location, it helps you to use it as a portal. This minimizes the distance and helps save some time.
The social element lets you join your friends in the game world, take part in fun activities and events and enjoy an amazing virtual life. There are also some rewarding quests included in the play as well. These quests are a way to enjoy your adventurous life and earn some revenue with it. Another great thing about the quests is that they help you level-up in the game and that means more power in hand. With a beautifully stunning game world, immersive gameplay, and freedom, Cubic Castles is a great addition to the Sandbox genre. For all those who love playing Sandbox games that offer innovation, freedom of exploration and are packed with great features as Cubic Castles, this game is a definite treat. As one of the best Sandbox games like Roblox, it'll entertain you really well. Cubic Castles is available on Android, iOS, PC, and Mac OSX.
4. Block n' Load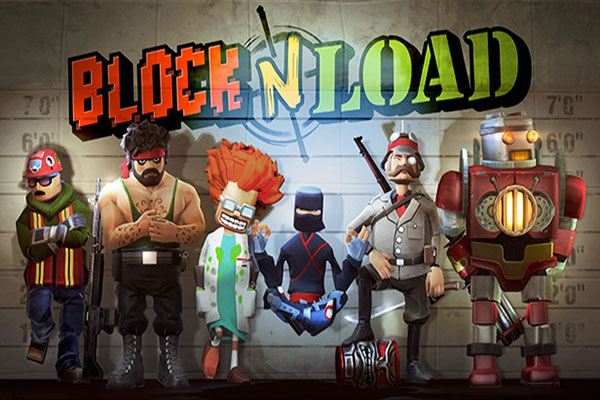 Block n' Load is a wonderful treat to all of the Sandbox and FPS enthusiasts. This remarkable game offers the best combination of Action, Strategy, Building, Shooting, and Sandbox gaming basics. The game offers Multiplayer play only and allows you to enjoy engaging in 5v5 PvP battles against the enemies. This literally makes you feel like playing Minecraft and Team Fortress 2 at the same time. With a remarkably diverse and immersive gameplay, beautiful blocky pixilated 3D graphics and enhanced mechanics, Block n' Load is a product of true Sandbox gaming. The building and construction element allows you to build various types of defensive structures such as trenches, towers, walls, etc. On every battle win, Block n' Load rewards you with game currency (Gold and Platinum).
With this currency, you can buy unlocked Hero characters, weapons, building materials and loads of other great upgrades. From bouncing pads to Turrets and gun mounts, bomb Sandbags, Block n' Load features various types of blocks that you can use to build any particular item. You can use a number of weapons in the game as well or if you want something innovative, you can design and create a weapon yourself. The unique crafting element lets you learn and master item development. You can literally make anything with blocks and a proper set of tools only if you've mastered the art of crafting. With a very interesting and addictive gameplay, beautiful visuals, and a rewarding nature, Block n' Load is a fun Sandbox title among the games like Roblox. Do try it out. Block n' Load can be played on PC via Steam.
5. The Blockheads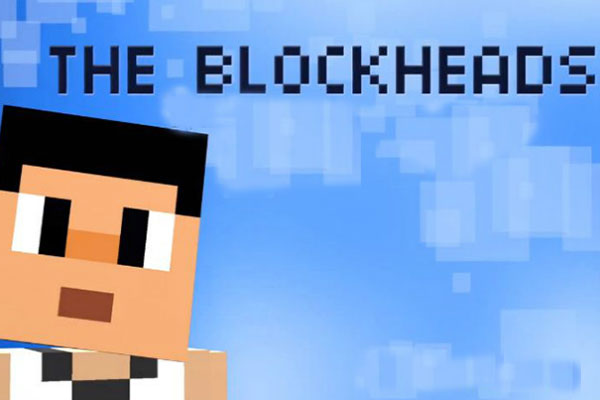 The Blockheads is another great Sandbox title worthy of addition tour list of games like Roblox. It offers a fantastic 2D Multiplayer blocky experience on iOS devices and takes you to the world entirely built with the colorful blocks. Your task in the game is to Explore the game world, excavate some blocks and craft a number of useful tools. The streamlined user interface helps you navigate through the world as you follow the map. It primarily focuses on the Survival element and lets you design the world around you by manipulating the blocks. You'll have to focus on learning to craft and build. A brief tutorial helps you with that. Once you've mastered the art of crafting, you are free to forge tools, explore caves and open terrains, build Bioms, interact with environments, know about plants, weather, wildlife, etc.
The survival element keeps you motivated as you'll have to fulfill your needs as well. For this purpose, you'll have to find food and water, look for suitable items to make weapons and shelter. Another feature that separates Blockheads from any other game of this particular genre is the ability to control multiple characters. On advanced levels of the game, you can control more characters after unlocking them. These Blockheads can be recruited in parties and you can send them to different locations on a map to explore. This way you'll have more resources collected in less time. The Blockheads is totally free to play with in-game purchases. So are you ready to be a powerful Blockhead? Well, you should be because this amazing title is one of the best games like Roblox to play and enjoy. You'll definitely enjoy it. The Blockheads is only available on iOS devices.
6. Blockland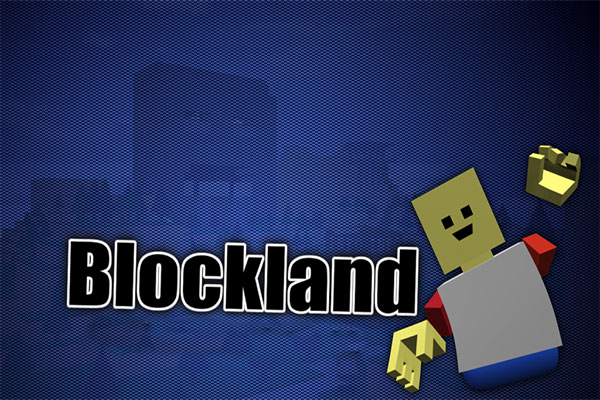 As one of the most popular and rewarding titles, Blockland offers a Multiplayer Sandbox experience. The game consists of a good amount of custom built game worlds, environments, and objects. With a very Lego feel and inspiration, Blockland has a huge community and millions of online players. It focuses on freedom of exploration and building and allows you to design your own game world. This allows you to technically control everything that happens in the world. From driving to FPS, Role Playing to the building, Blockland combines many genres into one power pack.
Built on the most advanced physics-based engine, it literally is the most diverse and promising title you'll ever enjoy in the genre. With a proper set of tools, you can modify any block types and create impossible structures such as monuments or whole environments consisting of all kinds of objects. A demo mode of the game is available in the game markets. This demo pack helps you understand the game before even buying it. How cool is that? As a bundle of beautiful environments, an immersive gameplay, and advanced mechanics, Blockland is no doubt one of the best games like Roblox. Try it out and enjoy the ultimate Sandbox experience. You can play Blockland on PC and Mac platforms via Steam.
7. CastleMiner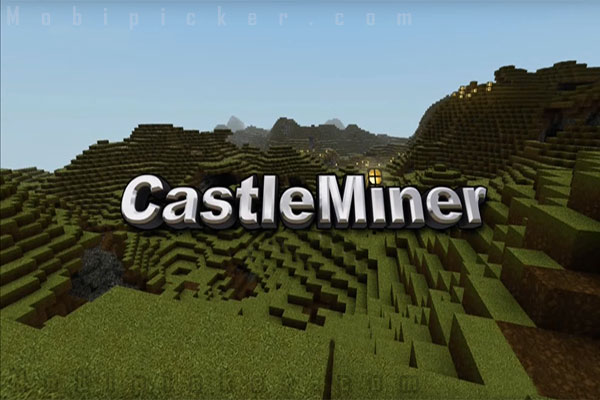 This remarkable title is a top trend among the most successful Sandbox games like Roblox. It's an exclusive Xbox live game and offers a brilliantly immersive and resembling gameplay to Roblox and Minecraft. As the predecessor of another popular Sandbox title CastleMiner Z, it allows you to enjoy a diverse gameplay and freedom of exploration at the same time. At the startup, it lets you select a game world type from the given choices such as a Desert, Arctic, and Coastal. Your task is to develop the world as you progress in the game. To progress, you must explore the world, dig tunnels, traverse through the world underneath the surface, and collect items, craft tools, and stuff.
With a variety of Block types, various materials, and the building abilities, CastleMiner lets you create whatever you want on any part of the game world. To move fast in the game world, CastleMiner lets you use the Teleportation abilities. It primarily focuses on Building and Crafting elements. The Social interaction element lets you interact with other online players, hang out with like-minded people in the game world, build structure and play games together. Another amazing feature of the game is that it allows you to create your own content for the game. This content can be shared with fellow players or you can also sell it in the store. With a very addictive play, beautiful visuals and all the great things combined, CastleMiner is one fantastic creation amongst games like Roblox niche. CastleMiner is available to play only on Xbox 360.
8. Blocksworld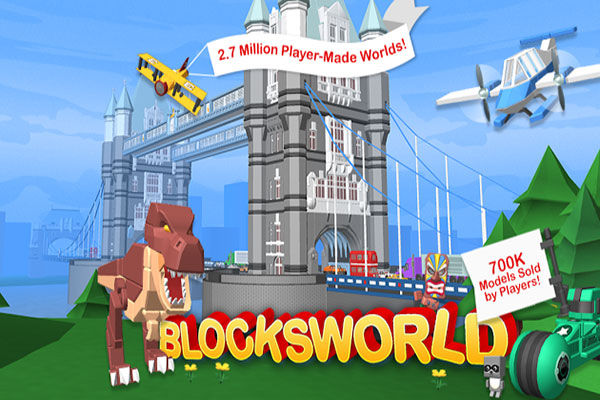 Blocksworld is a modern take on the remarkable Sandbox Genre. The game offers more realistic and advanced graphics than any other Sandbox game previously created. With brilliant Voxel-based visuals, it's focused on young children but is equally entertaining for adults as well. As a sophisticated Toy Box, presented in a traditional Sandbox-style that hands you over the tools of excitement. With the freedom of exploration and ultimate control, it lets you build or craft literally whatever you want. Blocksworld aims at building things, so the game features a very friendly and easy to understand gameplay. Your task in the game is to be creative with all the tools, design, and craft various types of items.
Blocksworld includes puzzle into the play nicely and helps you learn the principles and mechanics of different devices. On every successful item creation, it rewards you with loads of exciting things such as experience points and game currency. These rewards help you unlock more tools and that keep you busy for hours. Another great feature of the game is that it lets you create and share content for the game. You can create various items such as tools and structures that you can share with online friends. On our list of games like Roblox, you'll find this game a bit different from the others. That's because of a unique nature and inspiration from the top trending titles such as Minecraft and Roblox. Blocksworld is only available on iOS devices.
9. Kogama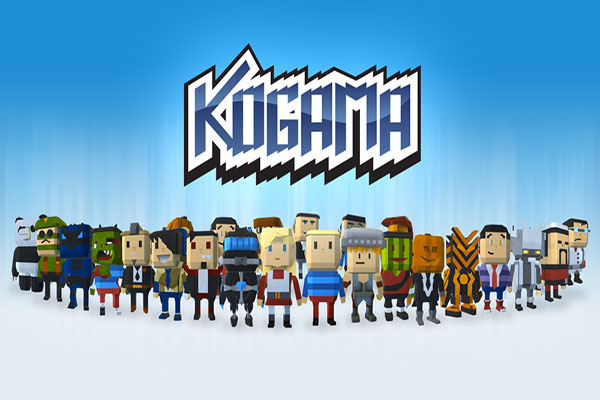 Kogama is a combination of multiple elements such as Building, Social Networking, Driving, Puzzle, Fighting, and Racing. With the primary focus on Building and crafting aesthetics, it lets you design various types of items out of blocks scattered all around the game world. The content creation and sharing element lets you create whole new level within the game. For example, you can create some FPS game levels and incorporate unique characters, environments, and objects in it. Or you can create powerful rides, race tracks, and Arenas for yourself and your friends. The mini-games that you can play inside the game world are none less than a treat for all the hardcore Sandbox enthusiasts.
These mini-games are made by highly talented Sandbox gamers around the globe. With a unique feel, Kogama is playable on all standard platforms such as Smartphones, PC, and consoles. Kogama offers zero% lag in the play and offers advanced mechanics. With a variety of characters, customization options, environments, exploration, and crafting abilities, Kogama is a house to a community of millions. As one of the best games like Roblox, Kogama will definitely be a great choice. Play it and enjoy the ultimate Free-to-play browser-based Sandbox experience. Kogama is playable on PC only.
10. Guncraft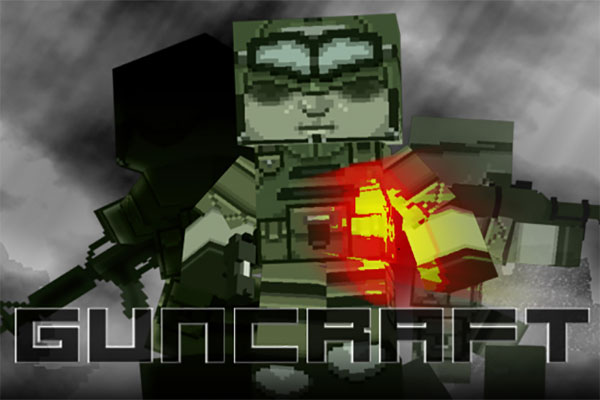 Guncraft is an amazingly addictive First-person Shooter video game and a great example of Sandbox gaming. The game world of Guncraft is built with all the Blocky wonders. You are free to create environments, buildings, and tools such as weapons. As the primary focus of the game is on FPS element, you'll have to make powerful weapons using all the available resources and items. This voxel-based wonder is al packed up with beautiful 3D graphics, an excitingly fast-paced gameplay, and enhanced mechanics. It offers all the standard gaming modes that you see in any other multiplayer FPS game. Deathmatch, Team Deathmatch, Capture the Flag, King of the Hill and countless other modes are available to play in Guncraft.
The building aspect allows you to build defensive and offensive structures in the game. Furthermore, Guncraft offers freedom of exploration. This feature lets you teleport to various location on the map and face the enemies. The content creation option lets you create new levels for the game. These levels are easy to integrate into the play and are a great way to express yourself in the game. You can share your levels with your online friends or you can be part of a friend in that friend's game world. With an exciting and immersive gameplay, beautiful graphics and environmental objects, Guncraft is a fun title among the games like Roblox. If you are a true fan of Action and Sandbox gaming, Guncraft is made for you. Try it out as an alternative to Roblox and enjoy all the Blocky fun. You can download and Play Guncraft on PC only.
Honorable Mentions
1. Minecraft
2. Ace of Spades
3. Secret Builders
4. CastleMiner Z
5. Brick Force
If you happen to know more games like Roblox which are worth to include in the list, share with us in the comments below. We will keep updating the list with more Games Just Like Roblox, so keep visiting.