In the world of games and among many genres, Roblox is one remarkable Free to play Sandbox MMO title. Developed and published by Roblox Corporation, this innovative and immersive game is popular worldwide. With a player base of millions and a huge community, Roblox allows you to create your own beautiful Virtual Worlds using the Blocks of different makes and materials. It offers a whole bunch of Characters and Customization options, Exploration, Crafting, and Social Networking elements as well as the ever-expanding gameplay. Built using the advanced gaming engines, Roblox offers plenty of room for the gameplay and focuses on the Social interaction element. Inspired by the popular Minecraft, Roblox is a true source of entertainment for all the Sandbox gaming enthusiasts. If you are one curious gamer and you are in search of more games like Roblox, you should definitely check out the following list.
Games Like Roblox
This list tends to provide you with games just like Roblox that offer improved mechanics, innovative gameplays, amazing Exploration and Crafting options as well as hours of pure entertainment. Let's check out some of the best alternatives to Roblox.
1. Trove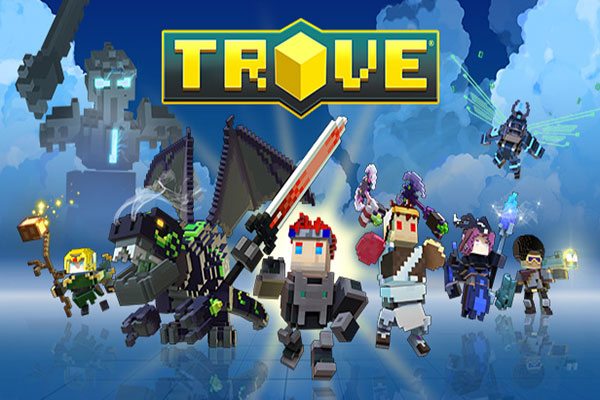 The first competitor on our list of games like Roblox is the popular Trove. Trove is an MMO Sandbox video game that offers an Arena-based gameplay. It allows you to explore a massive game world while collecting items and interacting with other online players. The social element of the game allows you to hang out with like-minded people, make new friends and enjoy traversing through various environments together. Filled with all kinds of amazing adventures, Trove allows you to raid and loot resources, build structures such as your home, defensive and offensive buildings, and enjoy living your dream life in Sandbox world.
There are various character and skill classes included in the play. You can simply select any character, modify it, choose and master the skills you like, and enjoy fighting off the enemies in Melee style. Fighting off the enemies and bosses, traveling to places via the portals, exploring the worlds, looting resources, and items, buying upgrades and ruling over the world with a fist, Trove is all about battles, building and blasting off your enemies. The Cornerstone, your own living space is the place where you can stay and plan your strategies against the enemies. With a beautiful pixilated Sandbox graphics and gameplay, Trove offers a Minecraft and Roblox inspired play. Do try it out if you love Sandbox gaming, it'll definitely entertain you well. You can play Trove on PC and Mac via Steam.
2. Terasology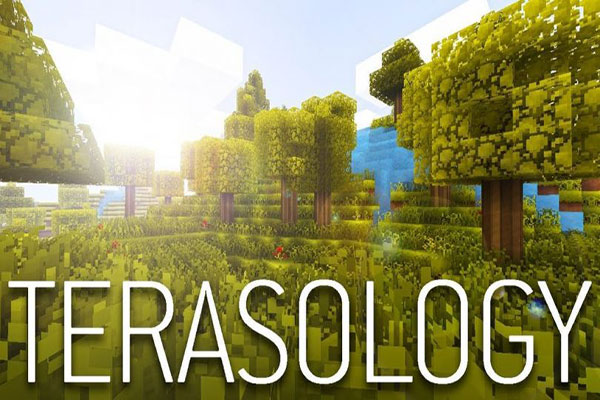 Terasology is a well reputed and well-liked Sandbox title. The game offers a combination of Multiple genres of gaming and lets you enjoy it with Sandbox mechanics. Terasology offers a gameplay a lot similar to Roblox and Minecraft in general. The building, exploration, crafting, management, battling against the enemies, Terasology is a complete package that offers an amalgamation of many crucial elements. As both the game world and characters are built with Blocks, your task is to explore the game world, use blocks to break or build your desired items, keep on exploring and going forward. Keeping a good pace in the gameplay is necessary as the threat of enemies always remains the same.
Combined with beautiful graphics and enhanced mechanics, innovative gameplay and fantastic lighting effects, Terasology is one of the best games like Roblox you'll ever play. As the primary character of the game, your important to the play. Because of that, the game lets you build a huge fortress where you can be safe. In the fortress, you are able to control an army of your minions, assign jobs or simply send them to fight against the enemies, it totally depends on you. Various types of NPCs (Non-player Characters) are also added into the play momentarily. These NPCs are great assets because they can help you with some really challenging tasks. Some of the most prominent features of the game are Tech-trees, Advance crafting and building abilities, Portals, etc. Terasology is available to play on PC only.