This assortment of games like MapleStory features some of the best Massively Multiplayer Online Role Playing titles for the hardcore fans of 2D Side-Scrolling sub-genres.
MapleStory released back in 2003 and it has evolved over the years. The constant Updates took the game to further heights and now it offers loads of amazing environments, quests, Characters, Items and much more to discover. With a remarkably addictive and casual gameplay, MapleStory aims at a massive audience that can enjoy the game Free of Cost. With all the simple controls and 2D Side Scrolling fun, MapleStory allows you to create an online account. Later on, you can enjoy learning the gameplay via a brief tutorial. Once through the initial steps, you can go on some fun quests, complete various jobs, craft items, and engage in thrilling PvP battles.
If you are in search of some great MMORPG games like MapleStory, the following list of robust titles will definitely be of your interest. Games you'll see below are packed with similar elements as MapleStory. However, the game plays, stories, and characters can be different. Let's have a look at some of the best possible alternatives to MapleStory.
Games like MapleStory
1. Elsword Online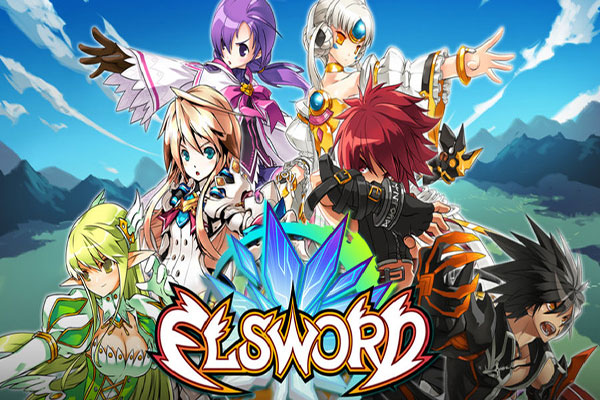 Elsword Online allows you to enjoy a vigorous Action and Skill-based MMORPG experience. This brilliant title lets you enjoy a 2.5D and Side-Scrolling play in which it offers all kinds of amazing features and perks. With a modernistic approach, it engages you into a Guild-based PvP environment where you can enjoy Skill-based Combats. It offers a team-based mechanism in which it encourages you to be part of a team, complete various game stages, and progress with the story. By following the multi-region map, you'll have to go through dungeons, interact with NPCs (Non-player Characters), complete quests and trade for items.
While progressing, you'll have a chance to improve your character and skills. That way you'll be able to learn more about the classic lore and the gameplay. Every character in Elsword Online has its own backstory and unique skills that you can use while questing or completing the jobs. Furthermore, the game resembles the popular Grand Chase a lot. You'll enjoy a similar 2.5D Side-scrolling play, combats, and exploration elements as well. As one of the best games like MapleStory, this particular title will definitely entertain you well.
See Also: Best Games like Diablo
2. Tree of Savior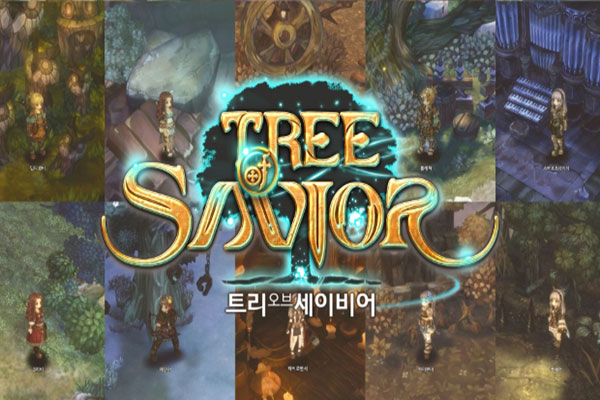 The second most awaited MMORPG title on our list of games like MapleStory is the remarkable Tree of Savior. With an enchantingly cute and rewarding nature, Tree of Savior offers a Ragnarok Online type gameplay. The game focuses on epic journies, quests and a graphically rich experience in a world of chaos. The anime-styled play, advanced mechanics, vibrant characters and new environments are some of the most adorable features of the game. You are tasked to select any of the available characters from four main classes. These classes include characters such as Swordsmen, Archers, Wizards, and the Clerics. There are more classes in the game that you can unlock on advanced levels.
With bundles of amazing skills, customization options, exploration and crafting elements, Tree of Savior is one of the best games like MapleStory to play and enjoy. Based on traditional Lithuanian Mythologies and culture, Tree of Savior relies on an Action-RPG style MMORPG play and offers an innovative Skill-based Combat system. Epic duels with enemies and bosses, features such as auto attacks and dodging the enemy burst, unique characters, and a fluently fast-paced play, Tree of Savior is an astounding MMORPG game to play.
Check Also: Best Real time Strategy games
3. Mabinogi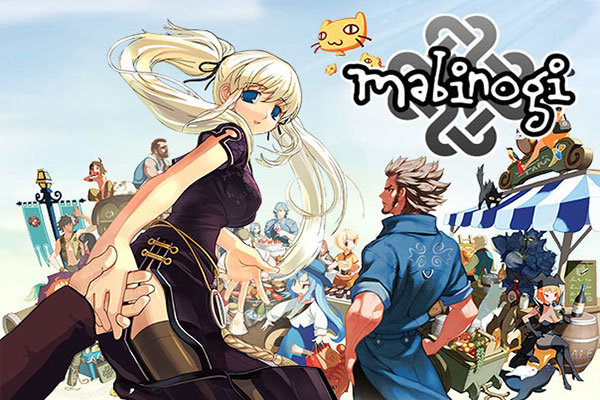 Mabinogi is another fantastic Anime themed MMORPG titles that overwhelm you with all kinds of amazing Features and Content. Exploration, character building, quests, social and environmental elements are some of the most prominent features of Mabinogi. It offers a unique rebirth system that allows you to respawn your character while keeping all the amazing skills. This makes the game even more interesting because you won't see this particular feature in most of the similar MMORPG games. The game allows you to select your character from any of the three main race types. These race types include characters such as Humans, Elves, and Giants.
It focuses more on Melee combats and allows you to develop many new skills as you progress. Though, the combat system is simple. It only requires best of your skills at timing and attacking your enemies while taking into consideration their movements. This seems a bit frustrating but rewarding at the same time. The social element of the game allows you to interact with other online players, share interests and even make teams. Other life Skills include cooking, fishing, completing various jobs, and earning the game currency. If you love games with simplistic yet entertaining rudiments, Mabinogi is your best choice. It's one of the very best games like MapleStory you'll ever come across.
Check Also: Best First Person Shooter Games
4. Lunaria Story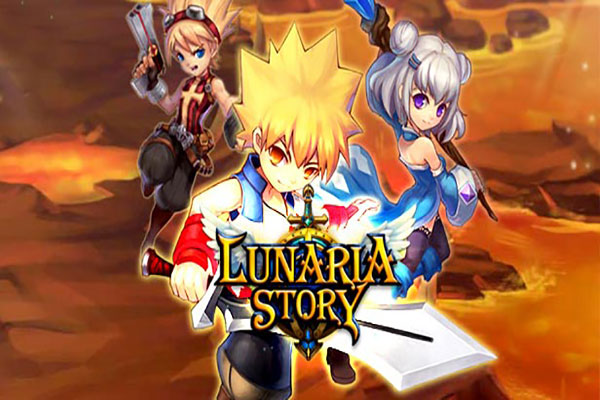 Lunaria Story is a remarkably similar MMORPG title to the MapleStory. It's impressive visuals, freedom of exploration, unique character classes and a decent amount of grinding elements makes it one of the best games like MapleStory to play and enjoy. The game offers a 2.5D Side-scrolling MMORPG experience with a nice look and feel. The in-depth play, elegant graphics, and advanced mechanics are a wonderful attraction for millions of online players. The game offers a unique backstory that revolves around powerful entities, demonic evils, and valuable artifacts. In a sense, Lunaria Story is a true pleasure for all the 2D and Side-scrolling enthusiasts.
The very simple yet entertaining casual approach of the game, Lunaria Story satisfies you with what it offers. There are three character classes in the game that you can select and enjoy a gender specific play. You can be a male or female character and enjoy being a Swordsman, an Elementalist, or a Hunter. It offers a unique Combat system that supports Automation in gameplay. This particular feature helps you multitask during the play. With all the solid foundations, immersive gameplay, and side-scrolling fun, Lunaria Story is one of the best games like MapleStory to play and enjoy. You can get Lunaria Story for PC from the Official Website.
Check Also: Best Turn based Strategy games
5. Lost Saga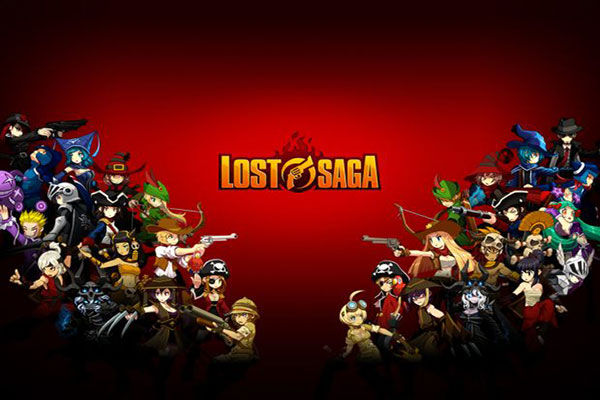 As one of the most prominent and rewarding titles, Lost Saga is a Free-to-play 3D Combat-based Multiplayer game like MapleStory. The game focuses on Fighting aspects and offers a variety of different characters, skills, and game modes. The unique brawling system of Lost Saga lets you enjoy PvP combats in an amazing and ever evolving environment. With a unique visual style, epic skills, and a sheer amount of other great options, Lost Saga is one of the best games like MapleStory to play and enjoy. The gameplay of Lost Saga is quite easy to understand but hard to master. It offers an easy WASD movement and follows the most basic control scheme. It allows you to use various combinations of the buttons for different types of attacks.
These attacks are called Combos. You can control one character at a time with swapping abilities. The swapping allows you to change your character during the play and use their particular attack types with the help of various attack combos. This feature makes the game more interesting and it satisfies you with the amount of damage done to the enemies. From a wide variety of characters such as Mages, Ninjas, Pirates, and other Sci-Fi characters, beautiful graphics, advanced mechanics and an addictive gameplay, Lost Saga is a fun MMO Fighting game to play instead of MapleStory. You can get Lost Saga from the Official Website.
See Also: Most Played PC Games
6. Dust: An Elysian Tail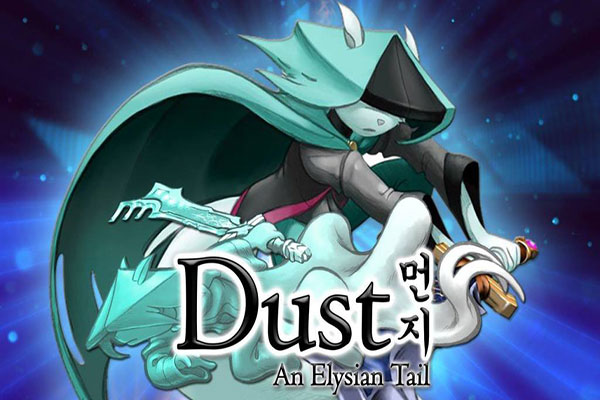 For all those MMORPG enthusiasts who love Offline RPG games, Dust: An Elysian Tail is here to make you feel overwhelmed. This particular title is one of the best games like MapleStory that offers Offline Playability. The game revolves around a young warrior, who wakes up in a dark forest without any memory. The purpose of the game is to help Dust find his origin while accompanying your pals, a mythical Sentient named as Blade of Ahara and its protector Fidget a Nimbat by nature. Dust: An Elysian Tail offers a quest-oriented gameplay. Your task is to explore the forest, meet other characters, get quests as jobs, and complete them to know more about the world. You'll have to develop more skills and abilities as you progress in the game.
As you further in the play, the game throws more challenges at you. These challenges include encountering various types of monsters, crawling through dungeons in timed missions and stuff. Combating against the monsters, killing them and collecting objects rewards you with experience and skill points that help reveal the story. You can also gain upgrades by trading the objects and experience points. The unique merchant system allows you to purchase various types of materials. With a brilliant HD three-dimensional visual system, highly addictive play and loads of other fun things, Dust: An Elysian Tail is a great alternative to MapleStory.
Recommended Read: Upcoming PS4 Games
7. Rainbow Saga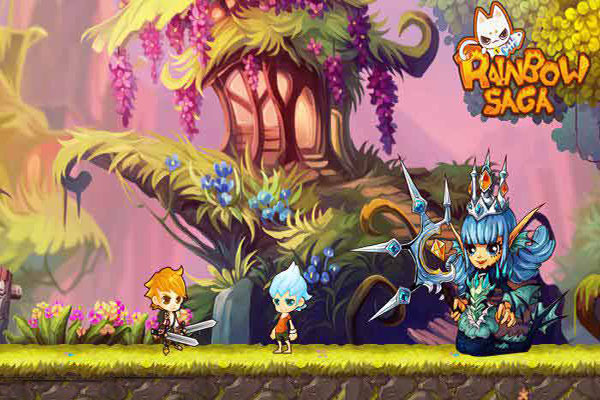 Rainbow Saga is an impressive Browser-based MMORPG video game packed with wonderful graphics and an immersive gameplay. The game offers a 2D Side-scrolling experience and lets you enjoy it in a Browser Online. With a Casual play, Rainbow Saga offers a variety of different elements such as Auto Path, an in-depth combat-oriented gameplay, and loads of customization options. It offers easy mobility and requires no such special movement skills. You can simply explore the world by clicking on places on the map. It offers freedom in selecting character genders and lets you select your characters from the available classes.
You can explore any particular environment on the game map and encounter the area specific bosses. Defeating these bosses lets you earn experience points, Gold, and loot that you can use to upgrade your character. The skills and abilities in the game can be developed as you progress through it. You can also upgrade your gear, weapons, and skills on the go. As a remarkable browser-based MMORPG title, Rainbow Saga is one of the best games like MapleStory that you can enjoy with fewer requirements.
See Also: Games like Animal Jam
8. LaTale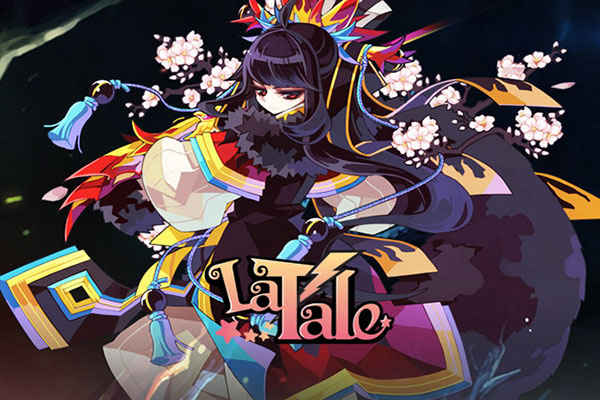 If you want an almost 100% replica of MapleStory, LaTale is probably a best MMORPG title for you. The game draws a heavy inspiration from MapleStory and offers a similar 2D Side-scrolling experience. With a standard MMORPG play, LaTale allows you to explore the game world by simply controlling your character from your keyboard and mouse. Like other MMORPGs of this particular type, your task is to complete quests allocated by the NPCs. On every quest completion, LaTale rewards you with Skill Points that you can spend to get some cool upgrades. On the other hand, you can earn Ely, the official LaTale currency by defeating monsters, bosses, selling the items, etc.
In addition, LaTale offers a unique class system that helps you enjoy a more in-depth gameplay with advanced level customizations. These classes include characters such as Warriors, Knights, Explorers, Wizards, and Engineers. Stat points help you level up to a specific stage and enjoy more perks. With a very combat focused and innovative gameplay, freedom of exploration and customization, visually stunning set of graphics and advanced mechanics, LaTale ranks high among games like MapleStory.
Check Also: Games like the Sims
9. Flyff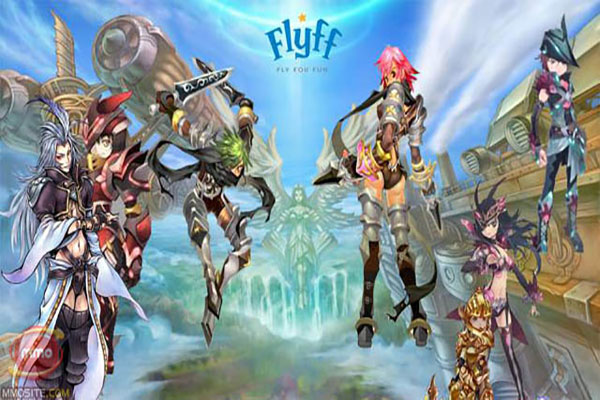 Flyff is a longest running Anime and Fantasy-based 2.5D MMORPG video game. The game offers a standard gameplay with a focus on exploration and combat. What makes it stand out as a unique title in MMORPG genre is the remarkable flying system. You can use it as the primary means to transport yourself to any part of the game world. This cuts short the time to travel to any part of the game world and makes the game a bit more fun at the same time. With a wealth of unique content, characters, and quests, Flyff is a fantastic social game. It lets you connect with players via guilds and events such as parties, marriages and a unique Pupil system.
Flyff is a combat focused title. It lets you use the best of your stealth abilities while engaged in combats against the enemies. You can be a Magician, a Mercenary, or a Warrior in the game based on your class choices. You can start the game with a basic set of skills and develop more as you progress through the advanced levels. If you want to reach to any specific advanced level, you must complete quests, defeat bosses, and gain upgrades. Another great aspect of Flyff is the inclusion of regular events, item collection, and the trading system that helps you acquire more valuable skills, pets, and improved flying abilities. Flyff can be acquired for PC from the Official Website.
Read Also: Games like Dark Souls
10. NosTale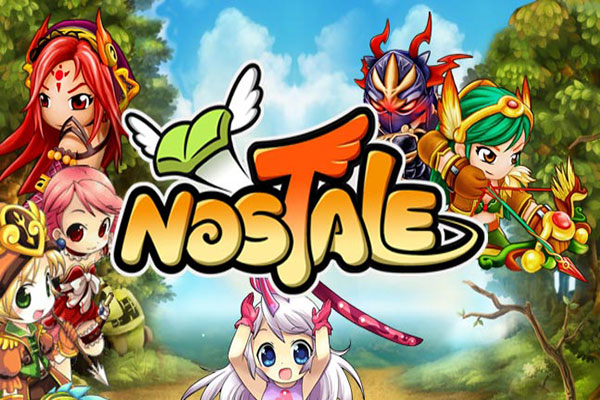 NosTale but not the least title on our list of Best Games like MapleStory is none other than the brilliant NosTale. This amazing title bases upon the standard MMORPG formula and offers stunning graphics and tons of class and customization options. With a good level pacing, multiple maps, Pets and housing facilities, NosTale offers a variety of elements in the play. As the primary character, your task is to save the world of NosTale from the Fernon who wants to plunge the world into utter darkness and chaos. You can go through various available character classes and select one just according to your liking.
It offers a team-based play and encourages you to team-up with your friends against the Fernon and all of his evil forces in PvP combat. You'll see a mission-based quest system which allows up to four players at a time. You can also have pets while questing around. These pets possess unique abilities that you can use to damage the enemies more. As for the initial levels, NosTale offers three main classes and as you progress, you can unlock more. With a remarkably addictive and immersive gameplay, powerful backstory, eye-catching visuals and all the innovative mechanics, NosTale is a good replacement of MapleStory.
See Also: Games like Life is Strange
Our Verdict:
All these Games like MapleStory are some of the best and worthwhile alternatives you can try. We've lined them up based on player inputs and their likenesses. Hopefully, they will be able to get a good spot among your collections. If you see any game that isn't relevant to MapleStory in any way possible or you know one or two that actually are, please do let us know via the comments. We'll be happy to hear from you in this particular regard.