MobiPicker presents 10 games like Harvest Moon that you should not miss out if you are searching for similar titles. You'll find some of the very best Harvest Moon alternatives in the list below packed with Management, Building and Simulation elements. Hopefully, you'll like our collection and enjoy playing the games.
For those who are not aware, Harvest Moon is a Farming Simulator and RPG game by Amccus. It's a Nintendo specific title released back in 1996. The game follows a fairly standard Farming Simulation formula and offers a variety in the gameplay. The objectives of the game include revitalizing a derelict farm, socializing with other characters, and managing the resources. The farming element further tasks you to plant crops, raise livestock, and sell your products in markets. Forging various items, mining for resources, petting animals, fishing, and befriending the natives are termed as other versatile features of Harvest Moon. With diversity in the gameplay, beautiful visuals and all the challenging tasks to complete, Harvest Moon is a very interesting farming simulation to enjoy.
Games Like Harvest Moon
If you are in search of some really good games like Harvest Moon, you should definitely check out the list below. This list provides with some of the best and equally entertaining titles that are similar to Harvest Moon based on their gameplay, mechanics, and stories.
1. Stardew Valley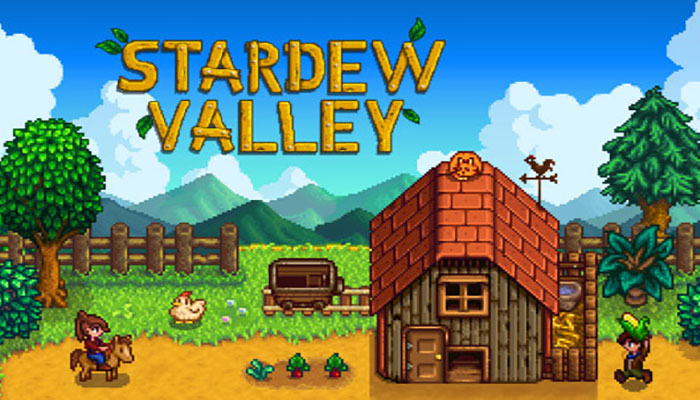 Stardew Valley is probably one of the best games like Harvest Moon you'll ever play. It draws a heavy inspiration from Harvest Moon and offers a similar gameplay with new and improved mechanics. With all the beautiful themes, a variety of content and the amazing characters, Stardew Valley lets you have your own piece of land. It's a plot given to you by your grandfather in hopes of you to convert it into a beautiful farm. Your task is to clear it out of all the weeds, bushes, boulders and plant crops, raise and breed livestock, to generate the revenue. A fantastic feature of Stardew Valley is that the time in the game passes as in the real life.
Every action performed by you takes time and as the result, you get all the benefits. The social element of the game allows you to interact with the NPCs. This leads to more real life-like actions such as marriages, fishing, crafting, cooking, and exploration. You can also enjoy taking some quests from the NPCs and complete them. Every completed Quest rewards you with additional money that you can use to maintain your farm. Some other great features of Stardew Valley include Skills, Characters, Customization options, and originally beautiful music. As one of the most resembling and alike games like Harvest Moon, Stardew Valley would definitely entertain you well. You can play Stardew Valley on Windows PC, Mac OS X, PS4, and Xbox One.
Check Also: Games Like Diablo
2. Rune Factory 4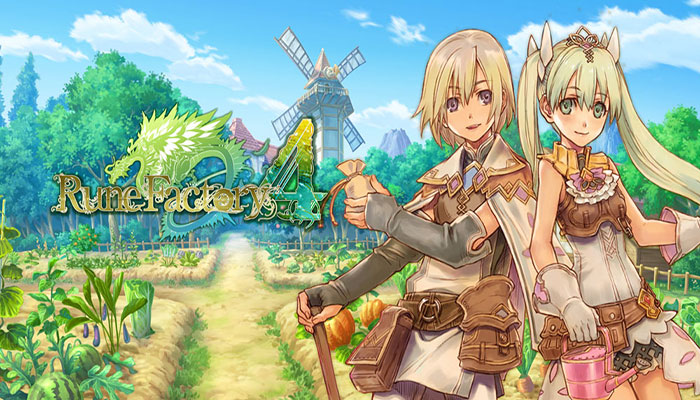 All the hardcore Farming, Simulation, and RPG fans world be familiar with Rune Factory series by Neverland Co., Ltd. Rune Factory 4 is their latest take on the Farming and Simulation genre of RPG mechanics. It's a Nintendo 3DS specific title that resembles the Harvest Moon a lot. Rune Factory 4 offers an overhaul for the entire Rune Factory series and keeps the standards of the previous games. From an improved marriage system to player's control over a larger farm and the town, Rune Factory 4 offers a variety in the gameplay. It follows a similar story and mechanics formula as the previous games in the series. After the attack, losing your memory and getting thrown off the airship, you land in the town of Selphia.
Mistook as a member of the royal family, people of Selphia appoint you as the new interim king. This loads you up with the responsibility to manage the Town. As the player, your task is to improve the infrastructure of the town. Attracting more Tourists, clearing off the city from dungeon m monsters, recruiting more characters to fight the evil, and completing various dungeon-based quests, are the most important elements of the game. If you want to experience a gameplay similar to Harvest Moon, you should totally give it a try. It's one of the best games like Harvest Moon to play and enjoy. You can buy Rune Factory 4 for Nintendo 3DS from the Official Website.
Check Also: Games like Animal Jam 
3. Shepherd's Crossing 2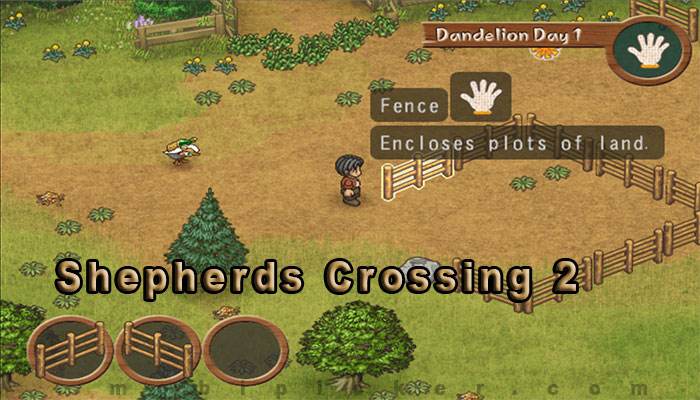 Shepherd's Crossing 2 takes the Farming Simulation genre to an innovative approach to its versatility and advancement in core elements. The game offers an inspiring gameplay similar to the Harvest Moon series games. The gameplay and visuals of Shepherd's Crossing 2 draw heavy inspiration from the Anime thematic and are unique in so many different ways. With a Sandbox Open World environment and plenty of room for the gameplay, Shepherd's Crossing 2 is a very rewarding title. However, Shepherd's Crossing 2 has no special story but it's packed up with a remarkable exploration-based experience.  It follows the standard Farming Simulation formula and lets you complete the task of managing your own Farm.
The game lets you live in a small town on your farm and focus on growing and harvesting crops. Maintain your farm, raise livestock, meet townsfolk, build relations and enjoy your virtual life. The Social element lets you make relations with NPCs and enjoy a different experience of these elements. You can date and marry an NPC, have children and enjoy raising them. With the beautiful anime-inspired visuals, loads of innovative features, and an involving gameplay, Shepherd's Crossing 2 is truly one of the best games like Harvest Moon. Shepherd's Crossing 2 is available for Nintendo DS.
Check Also: Sniper Games for PC, PS4
4. Farm for your Life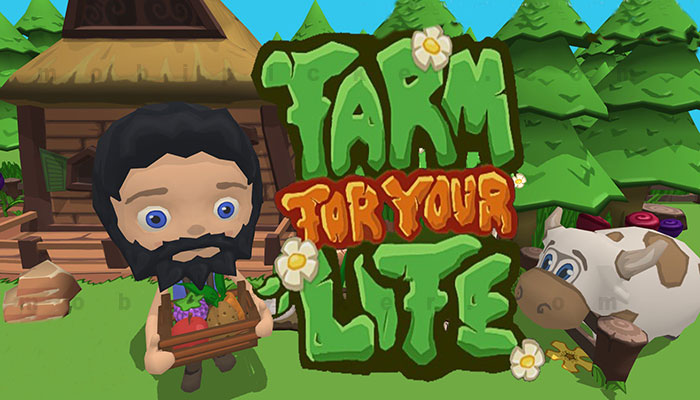 If you love Farming Simulation with Indie features, Farm for your Life would definitely be a good choice. This remarkable game offers a combination of multiple well-embedded elements. These elements include Zombies, Farming, Management, Tower Defense, and Simulation. Farm for your Life is based up on a beautiful story that encourages you to survive and thrive at the same time. According to the story, a powerful thunderstorm rocks your town and unleashes huge numbers of Zombies. All the infrastructure collapses and the game tasks you and a handful of other survivors to rebuild from scratch. This means you have to create buildings, defense Towers, and farms to provide for your survival. Growing crops on your farm, raising pets and livestock are the crucial parts of the game. These are your only sources for survival and help keep your restaurant running. The restaurant grows as your farm grows.
You can buy various items from the in-game stores and keep on upgrading your farm and restaurant in which you can enjoy cooking food in Fruit Ninja style. The defense element allows you to build Towers and mazes around your farm and restaurant. This keeps the Zombies way and helps serve the survivors. While exploring the world, you'll have to combat against the pesky zombies and collect resources. One way or another, you'll find your hands full all the time. That's a good thing, right? With a long campaign, no weapons, and a family-friendly gameplay, Farm for your Life is a fun Simulation to enjoy. If you are fed up of the traditional farming and simulation games like Harvest Moon, do try it out. It'll definitely entertain you well. Farm for your Life can be played on Windows PC, and Mac OS X.
Check Also: Best RTS games and FPS games
5. Animal Crossing: New Leaf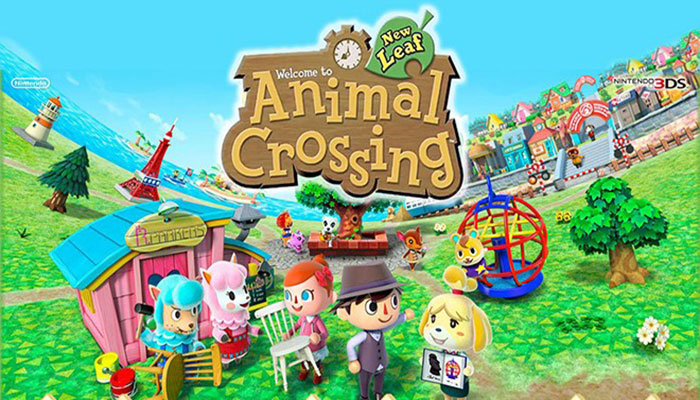 Animal Crossing: New Leaf is originally a Life and Social Simulation. It incorporates Building Management and Farming elements in the gameplay beautifully. The game sets you up in the role of Mayor and assigns you the task of managing a town of Anthropomorphic Animals. Exploration, interaction with the townsfolk, participating in various activities such as Fishing, Bug catching, farming, etc. are the core element of the gameplay. The innovative approach to the Customization options takes the game to whole new level. This allows you to customize your character, furniture, and your living space in the game. Furthermore, you can customize the whole town just according to your likeness.
The social element of the game allows you to interact with fellow players. You can visit their homes, get into fun activities together and enjoy playing games. The farming element lets you take control over the town's farming routines. You can grow plants and crops, raise livestock and pets, sell your product to markets and earn rewards. Animal Crossing: New Leaf includes both new and old aspects of the Animal Crossing series and offers a variety full experience of Simulation gaming. It's one of the best games like Harvest Moon that you can play and enjoy big time. Animal Crossing: New Leaf is available to play on Nintendo 3DS only.
Check Also: Upcoming PS4 games
6. The Flower Shop: Summer in Fairbrook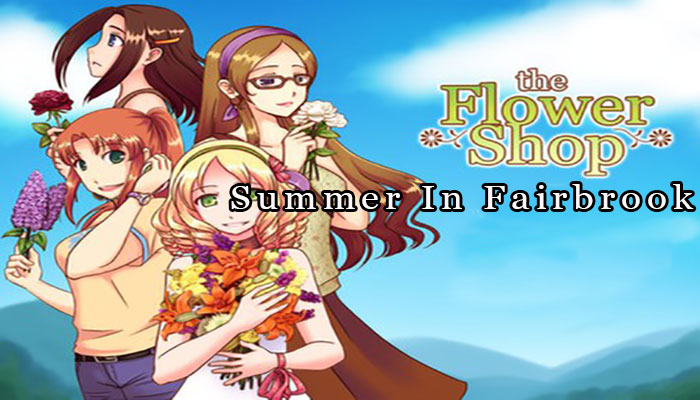 The Flower Shop: Summer in Fairbrook takes the Farming and Social gaming to a whole new level. The game offers a Visual Novel style and lets you enjoy a Dialogue-based gameplay. The story of The Flower Shop: Summer in Fairbrook revolves around the character of Steve, a Collage Student. Steve breaks up with his long-time girlfriend and his father sends him to his uncle's Farm. As Steve, your task is to take care of your uncle's Farm, raise crops, livestock, and enjoy a villager's life. The social and Romance element of the game lets you get into relations with any of the four available girls. The choice-based play helps you out reaching down to any of the possible game endings.
However, the game lacks exploration and focuses on a simple gameplay. In order to buy fertilizer for the crops, food for animals and yourself, you'll have to sell the crops. This will earn you revenue that you can use to buy stuff. The Flower Shop: Summer in Fairbrook follows a simple farming formula and combines it with social and dialogue mechanics. If you like Farming games and you love to have some innovative features as well, The Flower Shop: Summer in Fairbrook is the game for you. It's an astoundingly involving and rewarding title among all the other games like Harvest Moon. The Flower Shop: Summer in Fairbrook is playable on Android, Windows PC, and Mac OS X.
Check Also: Best GBA games
7. Miramagia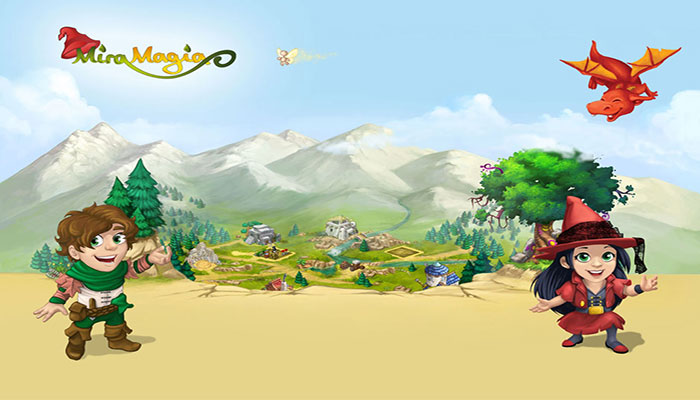 Miramagia combines Farming Simulation aspects with a Magical Game world and features an enchanted gameplay. It's a browser-based marvel from the popular Travian developers. The game lets you choose between four classes of characters at the start. These character classes include Mages, Shamans, Sorcerers, and Druids. Each and every character class has its own special talents, abilities and both male and female genders. You are free to select any of the class and gender type and learn to play via a brief tutorial. After you've learned enough, you can start exploring the magical world of Miramagia. You can enjoy three gameplay types in the game. One lets you enjoy Farming, one allows you to pet various breed of Dragons and the other lets you use your magical powers to grow crops.
As the primary and most important element of the game, farming mechanism of the game is quite innovative as compared to other games of this particular genre. It's your main source of earnings, food, and upgrades. Growing crops and selling them in the markets when they are ready adds up a bit more spice to the gameplay. Taking care of your pet dragons, providing them with food, and taking part n Dragon races is another fun aspect of the game. From planting crops to raising dragons, socializing with other online players to taking part in fun activities, Miramagia is all about great simulation and MMO elements. Do try it out, it's probably the most versatile and rewarding games like Harvest Moon to play and enjoy.
Check Also: Games like Roblox
8. Wild Season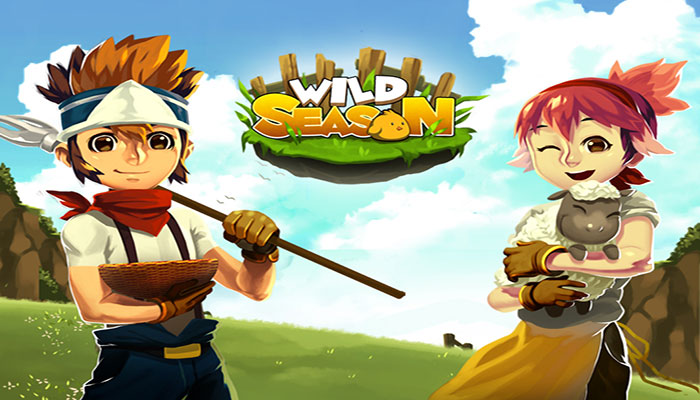 Wild Season is a Harvest Moon inspired title with Life Simulation and RPG aesthetic. The game offers a similar gameplay to the one in Harvest Moon and spices it up with a powerful backstory. According to the storyline, Wild Season features the character of a male/female character that takes a break from the hectic city life and travels back to his Farm. There, he gets into the act of a Farmer whose task is to clean up the property of logs, bushes, boulders. Once the farm is all clear, you can take control of the farmer, and use a variety of different tools to sow and reap the land. Besides farming, Wild Season lets you get engaged into a lot of other activities as well.
 These activities include fishing, cooking, raising animals, racing, attending events, interacting with the NPCs, etc. Social element lets you date your crushes, build a family and enjoy mingling up with the townsfolk. As compared to Harvest Moon, Wild Season lacks at good design and some of the other core elements. The overall feel and freedom in the game is quite satisfying. With a fairly interesting story, good visuals, and immersive gameplay, Wild Season is one of the best titles if you want more games like Harvest Moon. It's available to play on Steam for Microsoft Windows and Mac.
Check Also: Games like Terraria 
9. Funky Barn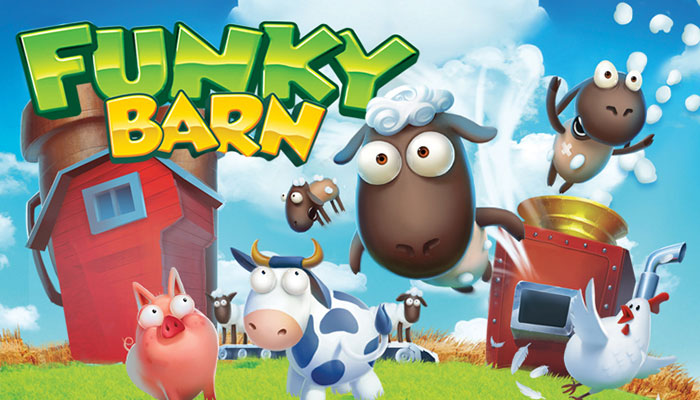 Funky Barn is one of the most adorable and rewarding games like Harvest Moon. It's a very interesting combination of Simulation, building, management and Farming elements. The game lets you take over your uncle Hatsworth's Farm. After his death, it's now your duty to manage the farm with very little resources and a limited set of tools. The aim is to build a farm that's technologically advanced. To achieve the goals you'll have to build the farm using all the latest robotic. Funky Barn lets you enjoy three difficulty levels. Once you've reached the ranks of skilled Farmers, you can enjoy more advanced levels of the game. A very helpful NPC character of Rufus helps you go through the tutorial and remains a guide throughout the game.
Besides growing crops, Funky Barn puts you one task of raising animals of your farm as well. You must care for them, feed them properly, breed them for more, and keep on growing their numbers. This will add up a bit more revenue to your bank and will eventually help you do better for your farm. Other great activities include planting trees, and decorations to keep the animals happy. The more the animals are happier, the more they produce. So, you must take good care of the animals and decorate their barn well. With a fairly simple gameplay, freedom to explore, and a very satisfying feel, Funky Barn would definitely be a great addition to your games like Harvest Moon list. Funky Barn is playable on Nintendo Wii U and Nintendo DS.
Check Also: Games like The Sims 
10. Recettear: An Item Shop's Tale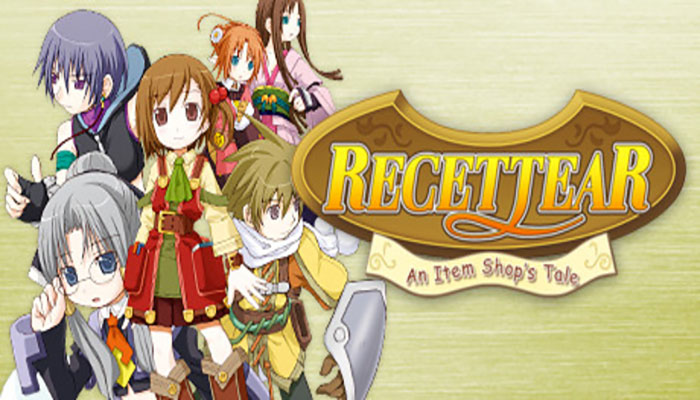 Recettear: An Item Shop's Tale is a Unique RPG game with Management and Farming elements. Because of its familiarities with the Harvest Moon, Recettear: An Item Shop's Tale is definitely worthy of being part of this list. Recettear is set in an Item Shop where it lets you get into the role of a Shopkeeper. This shopkeeper is in debt and has to return a loan. This objective provides a stronger grip over the objectives as it tasks you to work hard in the game. As the item shop owner it's your duty to manage the items in the shop well. You must obtain the stock by any of the two methods. One simple way is to earn by selling items in your shop and then go to market and purchase items.
The other way is to explore the dungeons in the game world, defeat the monsters and collect loots (the Items). Once you've collected enough items, you can head back to your shop and sell them to earn revenue. The game offers a number of good customization options as well. You can upgrade your shop's interior, structure and attract more buyers. If you are a true fan of Harvest Moon, you'll definitely like Recettear: An Item Shop's Tale too. This game is no doubt one of the best games like Harvest Moon to play and enjoy. You can have Recettear: An Item Shop's Tale for PC via Steam.
Check Also: Best Shooting games
Conclusion
The games listed above are packed with similar elements as Harvest Moon. However, these games can differ on the basis of their play styles, mechanics, and stories. We've tried to provide you some of the best titles of games like Harvest Moon. If you find any of the games not similar to Harvest Moon or if we've missed out a good title that should be part of this list, do let us know via comments. We'll be happy to have your feedback.