7. American Truck Simulator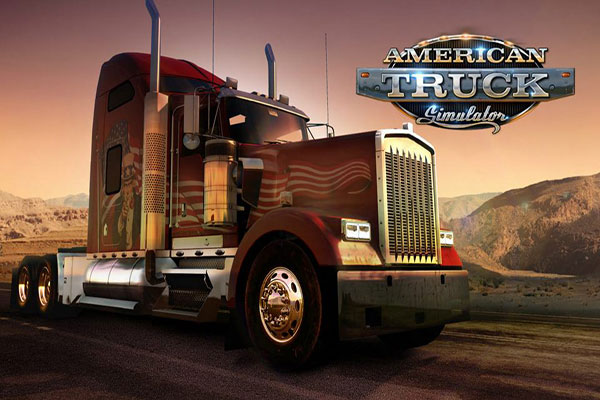 Another praiseworthy title that should be on our list of games like Euro Truck Simulator is American Truck Simulator. This remarkable game is also known as ATS and it's developed by SCS Software. With a very similar gameplay and mechanics, American Truck Simulator is popular among the Driving Simulation circles around the globe. It tasks you to set up a Goods transport business and grow it by delivering various items to different locations on the game map. On every successful goods delivery, the game rewards you with money and experience points. You can buy various upgrades, trucks and hire Drivers by spending the money or the experience points. To grow the business, you must keep on hiring more and more drivers and adding more trucks to the fleet. More trucks mean more locations to cover and that result in more earnings.
The game includes many goods pickup and delivery locations including California, Arizona, Nevada, Mexico, and Canada. There are also various truck types and day and night timings included in the play. This feature makes the game even more realistic and allows you to have a great trucking and goods transporting experience. American Truck Simulator is packed up with clean 3D graphics, advanced game mechanics, and an incredibly addictive gameplay. Do try it out if you love Driving Simulation games like Euro Truck Simulator. It'll absolutely entertain you well. American Truck Simulator is available to play on PC, Mac and Steam.
8. Driving Simulator 2013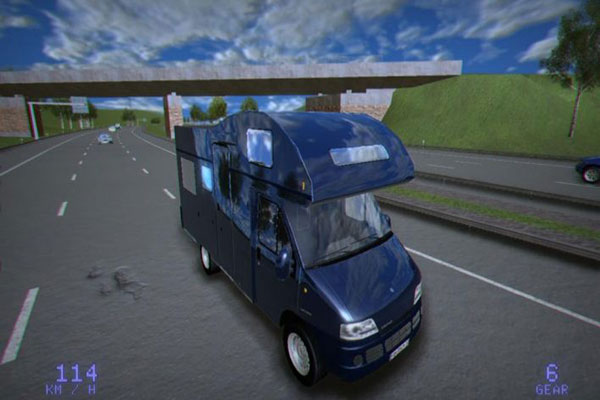 As the title suggests, Driving Simulator 2013 is a hit Driving Simulation of the year 2013. From the day it was released until today, Driving Simulator 2013 is entertaining all the Driving enthusiasts well. With a variety in gameplay and all the freedom to explore beautiful locations, Driving Simulator 2013 reinvents this particular genre. In the game, you are at liberty of driving any vehicle of your choice. From drive or race against the time, tow other vehicles, chase the bad guys as a cop or drive an Ambulance to save some lives. Set in three big Cities of Europe, Driving Simulator 2013 tasks you to complete a lot of different objectives.
A brief tutorial helps you learn about the road rules and lets you develop driving skills as you drive different types of vehicles. In free roam mode, you can drive and explore the game world or you can also complete missions to earn the rewards. The missions in the game depend on the type of vehicle you are driving. For example, if you are driving an Ambulance, your objectives are to pick up the wounded and deliver them to nearest hospitals. If you are driving a truck, you'll have different objectives of delivering the goods. With a rewarding and exceptional Driving experience, beautiful visuals, and the freedom to explore, Driving Simulator 2013 is a truly fantastic title among games like Euro Truck Simulator. Driving Simulator is playable on PC and Mac gaming platforms.