We play games to satisfy our inner curious being. For some unexplainable reasons, it feels accomplishing something that's beyond explanation. It literally feels like a disconnection to this world and connection to another beautiful world that drags us out of the gray area between reality and Artificial intelligence. Simulators have reinvented the way we looked at games before. Advanced AIs and gaming engines, sophisticated algorithms, improved graphics, freedom of exploration and crafting has paved the way to a new breed of gaming called Simulation. There are countless simulations for many gaming genres and one of those particular genres is the Driving.
Games Like Euro Truck Simulator
There are many driving simulations but not every one of them is worthy as Euro Truck Simulator. We've created a list of some of the best Simulations and Games like Euro Truck Simulator for you. Hopefully, it'll be a good source of information for you.
1. German Truck Simulator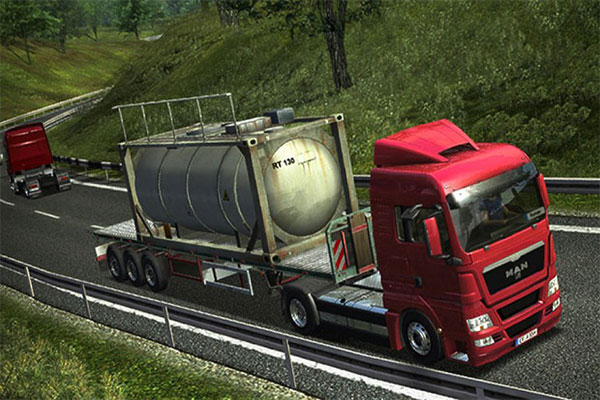 First best Simulation among the games like Euro Truck Simulator is German Truck Simulator. This remarkable and advanced Driving Simulation is the creation of same developers who made Euro Truck Simulator. With a remarkably similar and addictive gameplay, German Truck Simulator is quite innovative and it offers freedom to explore the game world. The game allows you to be an employee of a Germany-based Trucking and Cargo Company named as Virtual Haulage Trucking. Your task is to pick up cargo from eighteen different places and deliver it in the given time without any damage to the goods. When driving towards your destination, you can be the boss. This means you can control other drivers on various other routes.
German Truck Simulator rewards you with cash on every goods delivery. This reward helps you upgrade your trucks or you can buy new ones as well. Once you've enough money, you can buy more trucks and start your own trucking business. With a simple driving simulation formula, 3D graphics, easy controls and an addictive gameplay, German Truck Simulator is one of the best games like Euro Truck Simulator to play and enjoy. German Truck Simulator is available to play on PC only.
2. UK Truck Simulator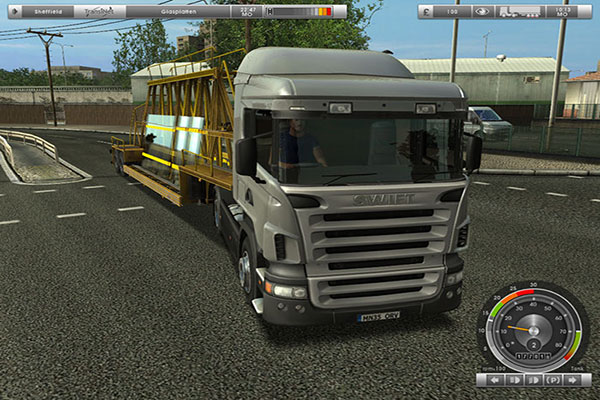 UK Truck Simulator is another brilliant title worthy of taking a spot on our list of games like Euro Truck Simulator. Set in the bounds of United Kingdom, this beautiful Driving Simulation allows you to transport goods to various locations on the map. As an employee of a UK-based Trucking and Haulage company, you must collect enough money to start your own trucking business. You can travel to 18 different cities of UK, where after delivering the Cargo, you'll get rewarded with money. This money can be used to upgrade or buy new trucks for your Haulage Company. If you are able to deliver the goods undamaged, UK Truck Simulator rewards you with another license that helps to expand your business.
UK Truck Simulator features trucks that are of European brand, but you can use other brands in the game too. These new trucks are equipped with advanced technologies and they provide with the best navigation and reporting mechanisms. With a variety of different cargo items, beautiful landscapes, locations, and upgrades, UK Truck Simulator is no doubt a remarkable Driving Simulation to enjoy. It sure is one of the best games like Euro Truck Simulator too, so you should definitely try it out if you want to enjoy a piece of quality gaming. You can play UK Truck Simulator on PC and Mac platforms.