10. Shadow of the Colossus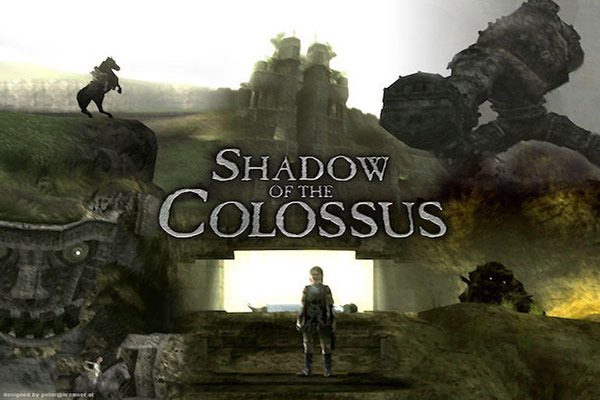 Shadow of the Colossus is the last but not the least Action-RPG title that offers a true Dark Souls feel. The game follows the footsteps of the ICO, a previous game from the same developer who introduced Shadow of the Colossus. Set in an unusual Fantasy world known as the ForbiddenLand, Shadow of the Colossus features a dark theme. You act as Wander in the game and your objective is to travel into the Realm on your Horse named as Argo. Your primary weapon is an ancient powerful sword and you have to defeat the 16 ancient Idols to regain the soul of Maiden Mono.
Once the Idols are defeated, Mono's soul gets back into her body and the game concludes. With an extraordinary gameplay, Shadow of the Colossus allows you to explore the world, solve challenging puzzles, defeat enemies and complete various other game objectives. It offers a third-person perspective and allows you to enjoy a remarkable Combat-oriented gameplay. If you are a true fan of Action-RPG genre, Shadow of the Colossus will definitely be a great source of hour's long entertainment for you. Do try it out. Shadow of the Colossus can be downloaded from the official website. You can enjoy Shadow of the Colossus on PS2 and PS3.
Our Verdict
All the above-mentioned titles are our take on the impressive Action-RPG genre. We've compiled a list of best games like Dark Souls for you based on the user input and their interests. If you see any title that lacks the resemblance, and you want it replaced with some other great one, do let us know via the Comments. We'll be happy to have your valuable feedback.